Are you debating a Louis Vuitton Bumbag and aren't sure whether to invest or not? Then you're in the right place. Keep reading for our full review of the Louis Vuitton bumbag as well as style inspiration and full LV bumbag range details…

The bumbag was a staple item in the nineties (also referred to as a waist bag or fanny pack), but it has been a fashion faux-faux for over a decade. Despite its practicality, it has been reserved for carrying change at car boots sales (or yard sales if you're from the US), and less than fashionable adventure days for just that reason – it's practical, not fashion. But practical is coming back into fashion and Louis Vuitton is at the forefront of this trend with its bumbag. Celebrities and influencers are now showcasing their luxury Louis Vuitton bumbags and showing different ways to style them, and we're loving it! 
Our conclusion so far, is that the Louis Vuitton bumbag is a luxury item required for any serious handbag collection. It offers many benefits, including keeping your items secure and close to your body, as well as offering a hands-free experience without feeling weighed down by a larger bag. The Louis Vuitton bumbag gives you the ultimate feeling of feeling 'free' whilst being able to conveniently (and very stylishly) carry your belongings.
Louis Vuitton Bumbag Full Range Details and Pricing
Image
Louis Vuitton BumBag Style
Style Code
Price £
Price $
Louis Vuitton Bumbag in Monogram Canvas
M43644
£1,080
$1570
Louis Vuitton World Tour Bumbag in Monogram Canvas
£1460
$2120
Limited Edition (2020) LVXLOL BumBag
M45106
£1,300
$1,890
Louis Vuitton Empreinte Leather BumBag
M44812 (Black)
M44836 (Cream)
£1,300
$1,880
Louis Vuitton New Wave Bumbag
M53750 (Black)
M55528 (Khaki)
M55331 (Porcelaine Blue)
£1,250
$1820
Louis Vuitton Discovery Bumbag
M44388 (Black)
£1,390
$2,180
Limited Edition Louis Vuitton Shearling Teddy Bumbag
M55425
£2,580
$3,750
*Prices are to be used as a guide only and were correct as of December 2019.
Read more on the Limited Edition Louis Vuitton Shearling Teddy Collection here.
Louis Vuitton Monogram BumBag Key Features
Can be worn as a shoulder, cross-body or around the waist as a bumbag.

Large zipper compartment on the back of the bag for important documents

One large main compartment (no internal pockets)

Adjustable buckle strap.

The strap can be removed from one side, but not the other. This means you can't attach different straps to the bumbag based on the current models.  

How to Wear and Style a Louis Vuitton Bum Bag
How to style and wear a Louis Vuitton bumbag is one of the most asked questions as people seek to see if this could be a good investment for them. Whilst more influencers are wearing the bags and showing style inspiration (see some images below of who's wearing the bumbag best), it's important to know that your latest luxury purchase will go with your current wardrobe and style.

Watch our video below featuring an in-depth review of the Louis Vuitton Monogram Bumbag including what fits inside and see the bumbag styled with 5 different outfits.
Watch our latest review and styling of the Louis Vuitton World Tour version of the bumbag.
Some top tips for styling the Louis Vuitton Bumbag
 1. Wear the Monogram with neutral tones, it makes the bag stand out more and goes best with blacks, creams, and whites. 
2. Wear the bag as a crossbody bag under a coat. This makes the bag less 'in your face' and more of a style piece that can only be seen briefly from the side or front. 
Celebrities wearing the Louis Vuitton Bumbag
Check out some of the best ways that we've seen the Louis Vuitton Bumbag being worn by influencers and celebrities.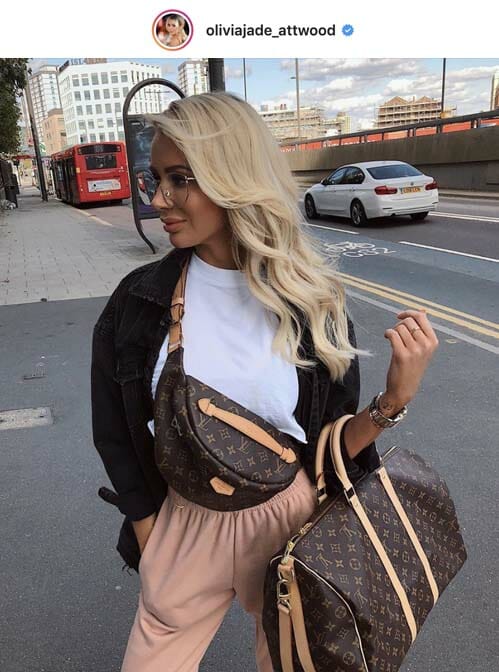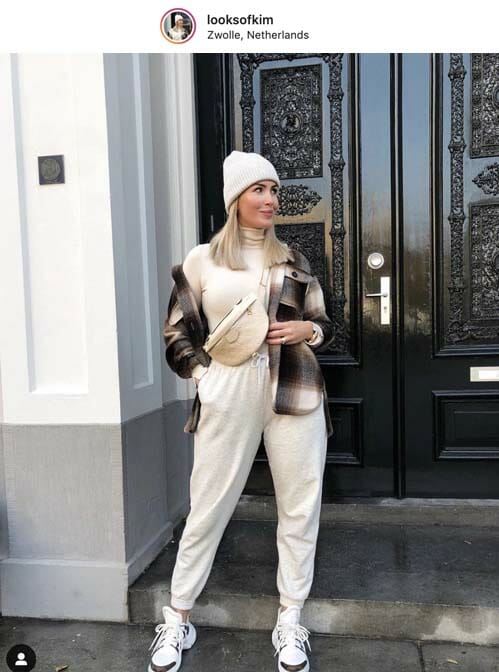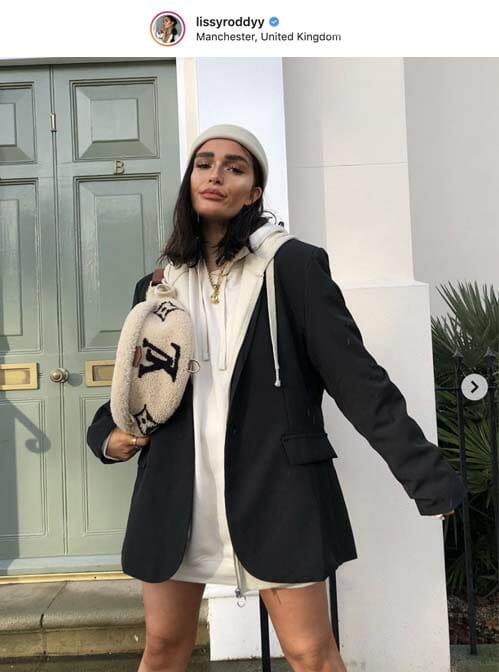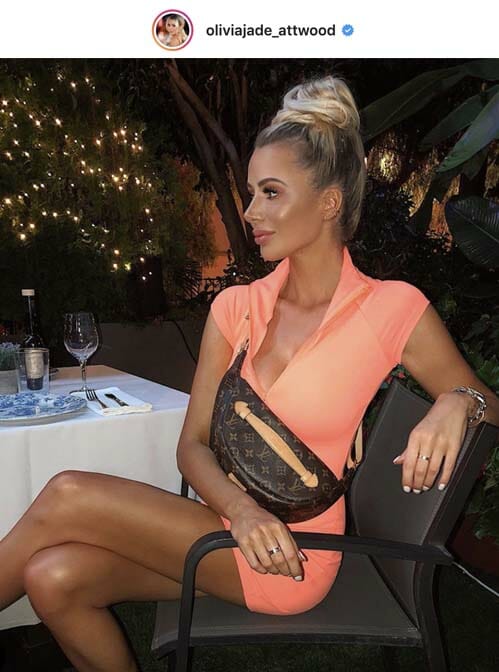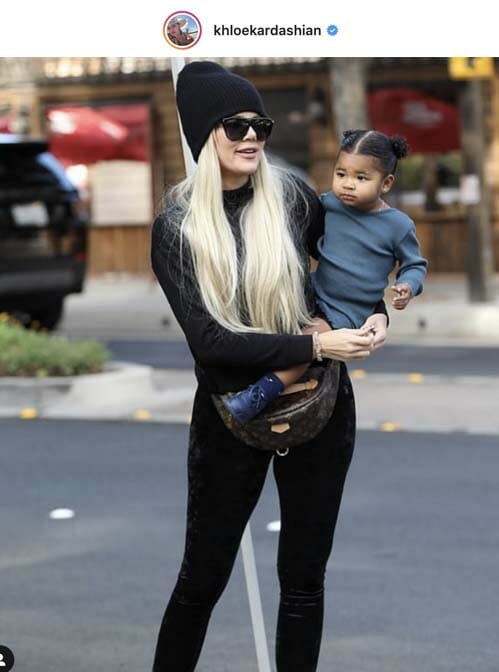 How to care for the Louis Vuitton Bum Bag
Caring for your Louis Vuitton bumbag is essential to ensure your investment stays looking great. Caring for the different styles of Louis Vuitton bumbags will be different depending on which style and fabric you've chosen, so we'll go into more detail on each below. Bumbag care tips include:

1. Always fully fold back the 'lid' that covers the zipper when opening and closing the bumbag. This stops the zipper from getting caught and causing wear to the lid which over time can be damaged.

2. Always protect the Vachetta leather (on the monogram version of this bag) with Collonil Carbon Pro. It's simple and easy to use, dries within 30 minutes and will help to stop the leather from getting damaged by rain or spills. Carbon pro works by creating an invisible waterproof layer on the leather to help protect it from liquids and dirt. It's advised to re-protect your leather every 90 – 180 days, depending on how regularly you use the bag.
Depending on which style of Bumbag you go for, see our range of care guides below for the best care advice for your particular material type: 
Why it's important to take care of your Louis Vuitton BumBag
1. It will last you longer and be a more cherished part of your collection. A better-looking bag is more desirable and therefore more likely to be worn. 

2. Increase the bumbag's resale value. If you think you might sell your designer bumbag one day, it's likely it will still command a high price but this price will be dependent on the condition of the bumbag. Keeping your designer bumbag in tip-top condition will result in better resale value if you decide to part with it one day. Want to sell? Fill out our form here to sell your second-hand designer handbags. 
Where to buy the Louis Vuitton Bumbag
Many of the Louis Vuitton bumbag styles stay in stock fairly regularly, but due to demand the more sort-after styles (mainly the monogram) can be harder to get hold of. You can purchase the bags directly from Louis Vuitton, or try seeking out a bargain on eBay for a second hand Louis Vuitton BumBag. 

If you're as in love with this bag as we are and want a monogram version, shop monogram bumbags on eBay with guaranteed buyer protection here. Expect prices to be slightly higher than retail for new monogram bumbags, as they are also always out of stock via Louis Vuitton. We will from time to time get stock of these items, so don't forget to shop new and pre-loved designer handbags on Handbagholic here.