If you're looking to purchase or have recently purchased a designer handbag, here at Handagholic we highly recommend using a designer handbag authentication service to get a professional opinion on your handbag. Below we've reviewed and listed some of the best handbag authentication services and compared what brands they specialise in, and what their costs are below.
Finding a good authentication service is paramount to understanding whether the handbag in question is actually authentic. We also highly recommend seeking the opinion of more than one authentication service if you have any concerns.
Where can I get a handbag authenticated?
There are many companies around the world that are helping customers to fight the fake and replica market. From email evaluations which include sending high-quality images over to be evaluated by an expert, to in-store and in-person evaluations, there are many different authentication companies and service levels to give you peace of mind on the authenticity of your designer handbag purchase.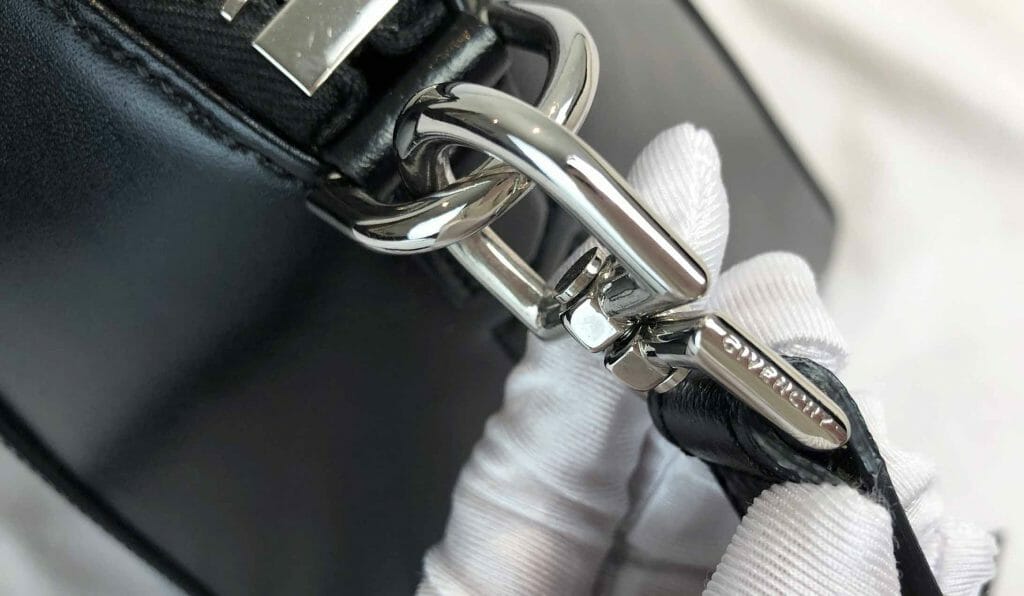 How much does it cost to authenticate a designer handbag?
Designer handbag authentication costs vary, and this cost will vary depending often on if you only want an email confirmation or a full written report. Some authentication services offer full reports which are in more detail and verified by two authenticators. A full report is often required if you're involved in a Paypal or eBay dispute around the authenticity of an item. If this is the case, always contact the authentication service and Paypal / eBay to see what documents and companies are able to provide this level of authentication.
In our table below where we compare designer handbag authentication services, we've also included a guide to the services on offer and pricing. Please note, these are to be used as a guideline only and information has been taken to the best of our ability via the authenticator's own websites.

Designer Handbag Service Comparison Chart *
Below is a comparison table of some of the best designer bag authentication services available across the world. Some will offer authentication of other luxury items too, but please see their websites for more details.
For recommendations or complaints about any of the recommended services below, please contact us.
Business
Online Authentications Cost
In-Person Authentications
Brands
Authenticate First (US)
Online Authentication – $15+
Written Statement – $35
Yes – San Diego store. Customers are responsible for shipping costs to the US address.
All
Authenticate 4 U (UK)
Email Evaluation – £5 / $7.50 / €7.00
Chanel 15th Million and above – £10 / $15 / €14
Hermes – £25 / $30
Yes – Customer to pay all tracked and insured postage costs to UK address.
All
Pro Authenticators (USA)
Verbal Authentication – $10
Email Authentication – $20
Written Authentication for Claims / Disputes – $70
None
Louis Vuitton
Zekos Authentication
eCertificate $30
Detailed Analysis $40
Premium certificate by Mail $80

Yes – $150
Chanel
Handbagclinic (UK)
Email Evaluation – £19.95
(Chanel / Celine / Dior £34.95) (Hermes £59.95)
Full Authentication Report – £49.95
(Chanel / Celine / Dior £54.95) (Hermes £99.95)

Yes – In UK stores
All
Realauthentication.com (US)
Basic Email Authentication – $30 (+$10 for Hermes)
Authentication Certificate – $40 ($50 for Hermes)
Unknown
All
Bababebi
Unknown
Unknown
Hermes
Timpanys (UK)
*Uses Entrupy Technology
Unknown
£30
£70 for Hermes
(all postage costs are to be covered on top of the fee)
Balenciaga, Bottega Veneta, Burberry
Celine, Chanel, Chloe, Coach
Dior, Fendi, Goyard, Gucci
Hermes, Louis Vuitton, Prada
Saint Laurent
Royal Bag Spa (AUS)
No
Cost – Unknown
Bag to be taken into the Melbourne store.
Louis Vuitton
Etinceler Authentications
Email Authentication – $7.00
Written Statement – $75-100
No
Chanel (15 series and older only)
*All prices and services mentioned were correct to the best of our knowledge in March 2020. If you notice any errors or would like to recommend a service, please contact us on [email protected]
Are Purse Authenticators Reliable?
Overall, most good designer bags authenticators are reliable. Employees of authentication brands generally have years of experience handling designer goods and have access to networks and databases of handbags to refer to and compare. That being said, it's important to note that when sending high-quality images over and based on the skill of the authenticator, on extremely rare occasions the verdict may be undecided or incorrect.
If you're unhappy with the verdict of an authenticator we advise working with them to find out their reasoning behind a certain verdict. You can also seek a second opinion from another authenticator. Generally, if you have concerns around a bag, or are simply looking for an authentication document to sell a bag with, you're in safe hands with the above authenticators, but no service will be 100% correct all of the time.
How to Use The Best Handbag Authentication Services Video
Watch our latest video on YouTube where we cover why it's important to get your new designer handbag authenticated, and we show you how to use Authenticate First, Authenticate 4 U and Handbag Clinic's authentication services.