Are you desperately trying to get your hands on a new Louis Vuitton bag, only to be met with the fact that it's always out of stock? We reveal the answer in this blog, why is Louis Vuitton always out of stock?
Louis Vuitton has been a staple in the fashion industry for decades, and its popularity has only skyrocketed in recent years. With a constant social media presence, it seems like every influencer and celebrity always has the newest LV bag on their arm. It's a great marketing strategy because the demand for luxury bags has caused many styles to always be out of stock.
Even the most entry-level Louis Vuitton bag styles like the Speedy & Neverfull are constantly sold out which can be disheartening for luxury lovers. Imagine the time and discipline involved in saving thousands for a bag only to have another obstacle when it comes time to purchase it. Whether it's a strategy or a genuine stock management issue on behalf of LV, the shortage only contributes to the demand and hype around the brand.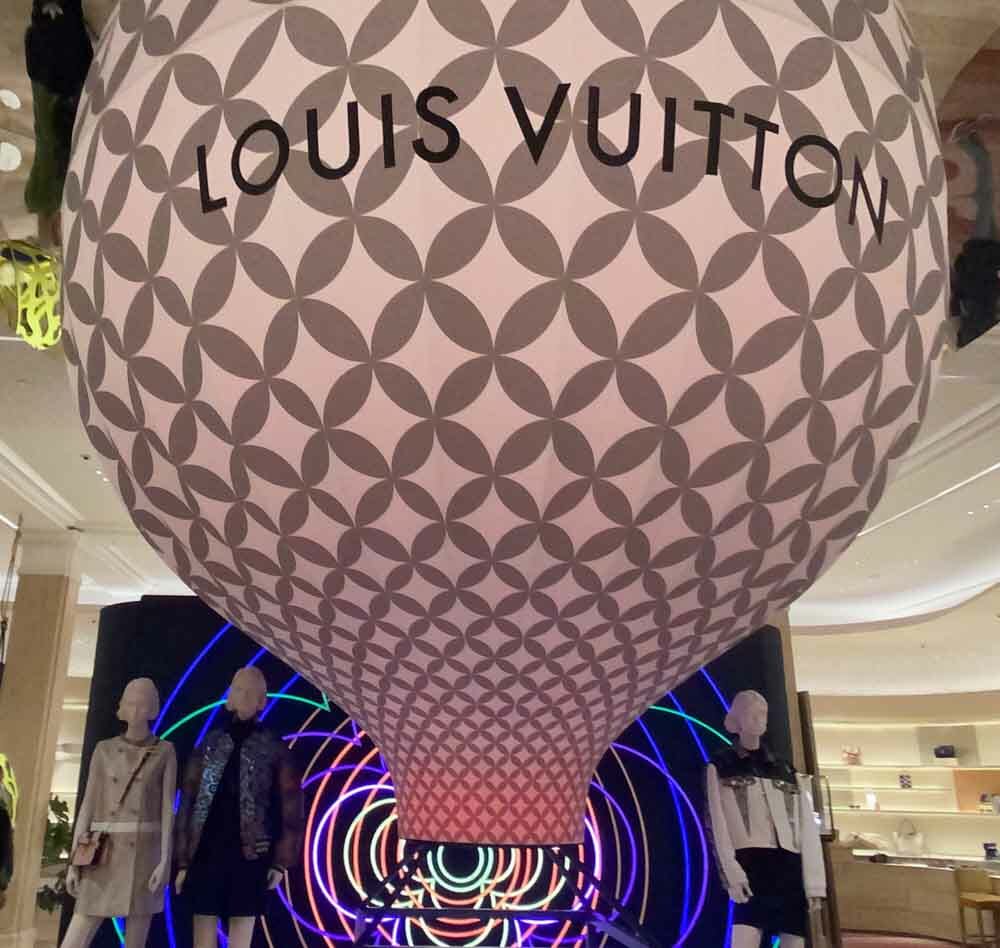 Why Is Louis Vuitton Always Out Of Stock?
Below are some of the main reasons which help to explain why is Louis Vuitton always out of stock?
High-Demand
It seems that the demand for luxury goods has increased in recent years and there are many contributing factors to this. As mentioned earlier, social media plays a huge role in the marketing of luxury bags. It gives viewers a real feel for how the bag looks and wears and can influence most into purchasing an item.
Limiting Availability
Another reason could be a strategy on LV's part; as of last year, they decided to reduce the availability of their monogram canvas bags. The popular and affordable toiletry pouches were discontinued altogether, with styles like the bumbag following suit. It's rumored that sales associates have been instructed to withhold monogram canvas bags in the boutiques in an effort to push the sales of their leather bags. This could be a strategy to appeal to a more upscale demographic because leather bags are much more expensive than canvas. Coupled with this year's price increases, it seems that Louis Vuitton is aiming to make the brand overall more exclusive, by elevating its prices and reducing access to cheaper and more popular styles of bags.
If you want to know more about the cheaper bags from Louis Vuitton, discover the full blog on the 13 cheapest Louis Vuitton bags here.
Manufacturing Delays
When scrolling the Louis Vuitton website it seems that they've put a lot of effort into expanding their range of bags. There are so many variations of classic styles as well as new models, that it seems like they've spread themselves thin compared to the number of workshops they have. To produce the many styles in their range at a rate of such high demand is difficult, especially when the production of just one bag is such a labor-intensive process with multiple levels of quality control.
The supply and demand issue plays a large role here, there is simply too much demand and it's difficult to keep up when all the bags are handcrafted with meticulous attention to detail. These products were never meant to be mass-produced or expected to cater to such a large demographic.
Why are so many items at Louis Vuitton out of stock online?
It seems that there are some products on the LV website that are constantly out of stock. The convenience of online shopping coupled with the pandemic has caused a boom in the e-commerce world.
At the beginning of the pandemic in 2020, it seemed like all fashion retailers would be going out of business, but the luxury industry had the opposite outcome. Many professionals were able to keep their jobs by working from home and ended up using online shopping as a stress-relieving outlet – this led to a boom in sales even though there wasn't anywhere to wear the items to at the time. It seems people wanted the endorphin rush that a luxury purchase provides in an atmosphere of chaos.
Fast forward to 2022, Louis Vuitton is still struggling to keep up with the demand of its customers. Check out this blog for more tips on how to purchase an out-of-stock item by knowing when Louis Vuitton restocks.
Have you ever wondered what Louis Vuitton does with unsold stock? Do LV BURN bags that haven't sold, find out what we uncovered in this blog.
Louis Vuitton Inventory Check
Make sure to check out the "Find a boutique" option on the LV website if it's available for the item you're looking for. This function allows you to check the availability of a certain style in the LV boutiques near you. Be sure to call the store before going in to make sure the item you want is actually there, sometimes there are inventory discrepancies or delays in updating the website.
If you manage to find your dream Louis Vuitton item, you might be wondering, Can I Return Louis Vuitton? Find out everything you need to know about the returns policy in this blog.
Where Can I Buy An Out Of Stock Louis Vuitton Bag?
If you've spent many weeks, maybe months refreshing the Louis Vuitton website in the hope that your dream bag will become available, but you're done waiting there are a few ways you can buy an out-of-stock LV bag.
Find out what is the best Louis Vuitton bag of all time in this blog here.
Contact LV Directly
If you have only checked the LV website for stock, try contacting their customer service team who can help you find a rare, sold-out bag in their stores.
Buy Pre-Loved LV
One of the most obvious ways is to take a look at the pre-loved market and purchase one that way. My favorite places to shop pre-loved Louis Vuitton pieces are eBay and Vestaire Collective as they have good buyer protection, in case of any issues. The pre-loved market is a great way to find rare pieces, as well as sold-out ones that have proven so popular they're never available to buy from the boutique.
I also like to check 24S.com which is owned by LVHM (Louis Vuitton) as they will have brand new Louis Vuitton bags. Did you know aside from Louis Vuitton stores, this is the only place you can purchase authentic Louis Vuitton online?
It's recommended you always stick to a platform that offers buyer protection in the case of any issues. Always get your pre-loved LV pieces authenticated, here is a list of the best luxury authentication services.