Louis Vuitton handbags are in such high demand these days that their popular styles are constantly sold out. It can be frustrating once you've decided to make a purchase only to see the dreaded "item unavailable". The high occurrence of out-of-stock styles can drive customers to their wit's end; it becomes a never-ending process of refreshing the online webpage in hopes the desired style will become available.
The brand's demographic is wide-reaching; when stock is replenished it creates a purchasing frenzy and styles are sold out again in seconds. Keep reading to find out more about when does Louis Vuitton restock and how to increase your chances of getting the LV bag you want.
When Does Louis Vuitton Restock the website?
Shopping on the Louis Vuitton website isn't always as easy as adding to cart. Popular handbags like the Speedy and Neverfull tend to be out of stock pretty frequently. Additionally, monogram canvas styles have recently started to be withheld by Louis Vuitton, so it's getting increasingly more difficult to simply purchase the style of bag that you want. Of course, this is beneficial for the brand and ramps up desirability. Louis Vuitton can afford to keep its customer base in demand – they went from a net worth of 47B in 2019 to a staggering 200B in 2021.
So you're probably wondering "When will I be able to get my hands on the bag I want?"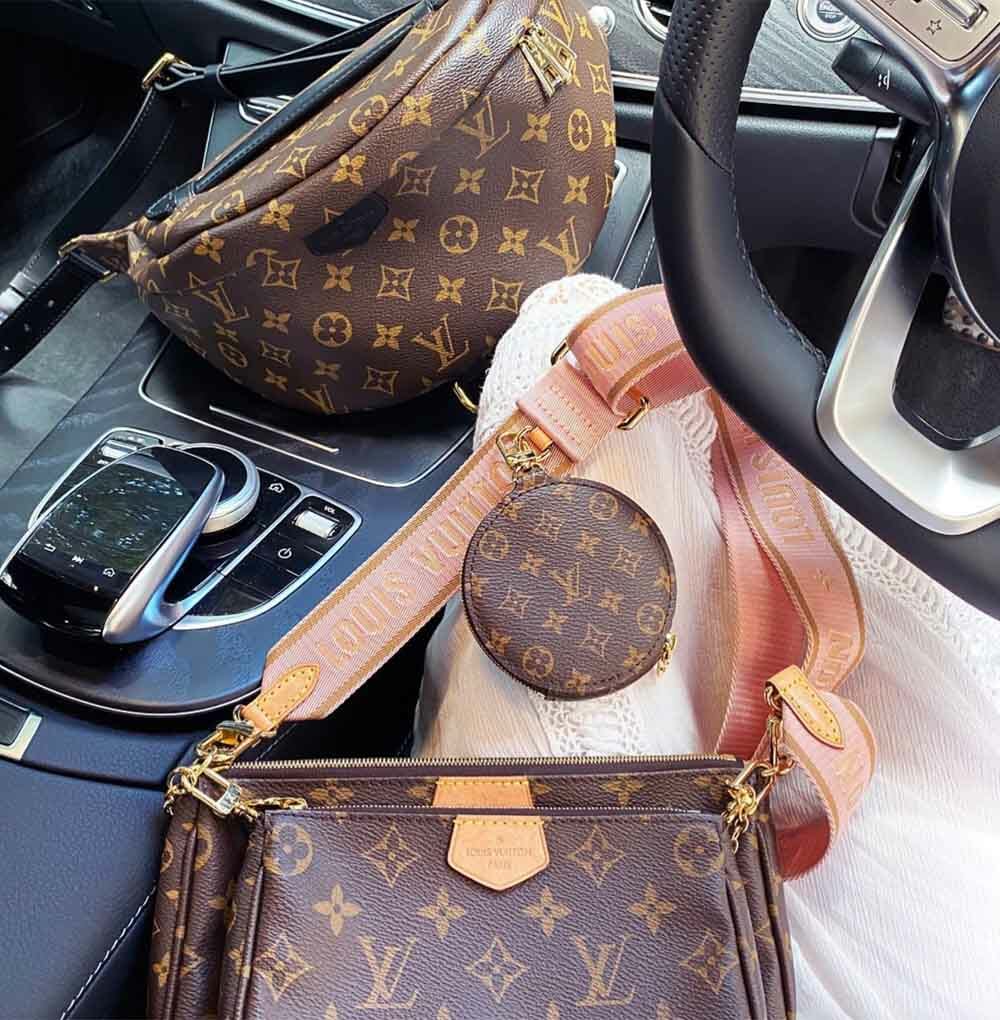 There are a couple of things you can do to increase the likelihood of getting your dream bag. It's rumored that LV does a random restock across the website at 8:15 pm EST/ 1:15 am GMT on a daily basis. You can try refreshing your browser at that time in hopes of snagging the item you've been longing for; however, there are a couple of things you should do beforehand to increase the likelihood of completing the purchase before another shopper beats you to it.
First, create a profile and a wishlist for the desired item that's out of stock. It's free to create the profile and only takes a couple of minutes. To add an item to your wishlist, simply search the item and click on the heart in the upper right-hand corner. By creating your wishlist, you have quicker access to the item you're stalking and don't have to go through the process of searching the website for the product.
The next tip is to save your payment information to your profile or checkout through PayPal so that if the product does become available you can check out quickly and ensure that someone else doesn't snag your bag while you're fumbling with payment info. Replenished items that are high in demand quickly go back out of stock, so anything you can do to speed up the processing time is key.
Once these preparation steps are completed, try refreshing your wishlist at the above-mentioned time and you might get lucky.
When does Louis Vuitton Restock in the UK?
Louis Vuitton stores receive their inventory restock on a Monday to Friday basis. They receive random single units of inventory primarily from France and the shipments are delivered before the stores open every weekday morning. If you're going to shop around and want to see a variety of products, your best bet is to go into the store from Wednesday to Friday because that's when they're likely to have most of their replenishment available.
When does Louis Vuitton Restock in the US?
Similar to the UK stores, Louis Vuitton US stores receive replenishment daily based on the demand in that location – the popular items that sell out will be a priority in their shipments. The replenishment that they do receive is random so the staff doesn't know what they'll be receiving beforehand, and the stock is shipped to them from different countries depending on the type of product.
What Does it Mean When LV Says Call For Availability?
The phrase 'call for availability' or 'contact us' means that the style is out of stock online, but a customer service agent can try to track down the style by checking stores' inventory in their system. Usually, if a store has the desired item, they can have it shipped to your home if you make the purchase through them; they will send you a virtual link to purchase the item and once the transaction is complete you're all set.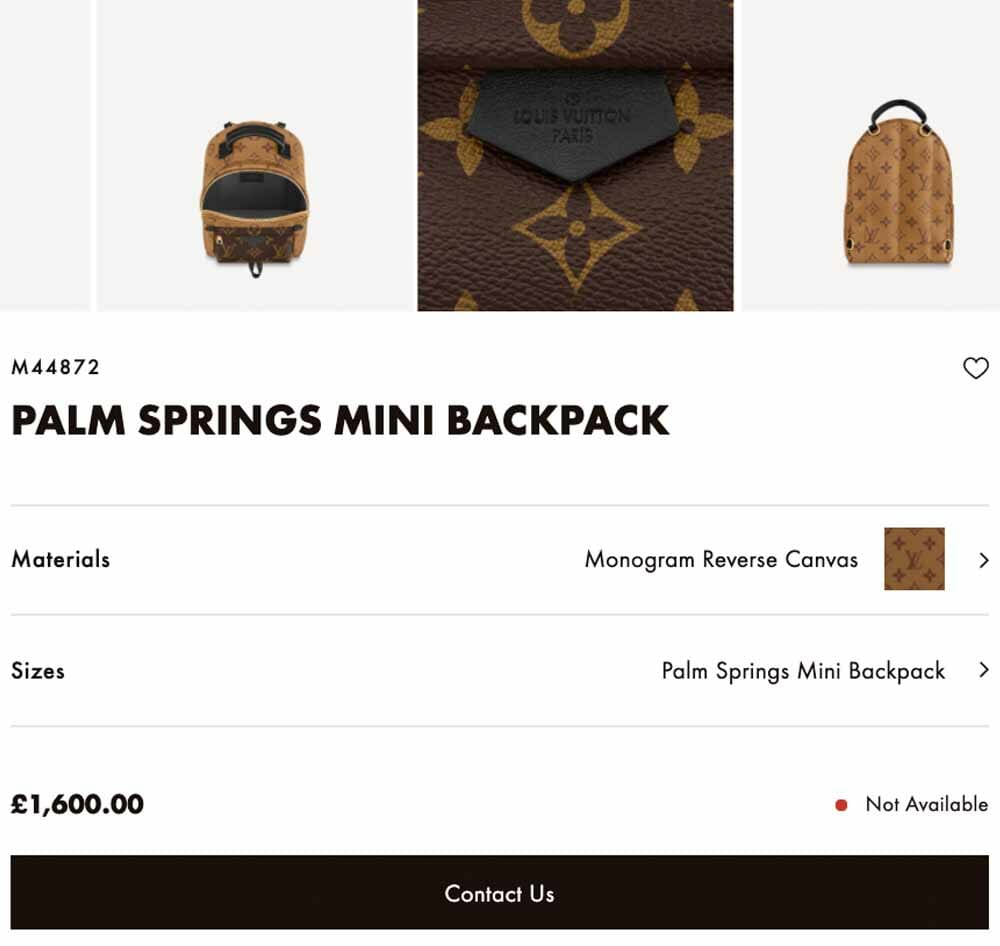 If there are no stores with the desired style, the customer service rep may suggest adding your name to a waitlist if there is an expected stock replenishment in the near future.
All in all, if you want a style that's out of stock, it's beneficial to call in and speak to a Louis Vuitton customer service agent. 
There is a large community online dedicated to helping people find out how they can obtain the handbag they've been stalking. Reddit threads and websites like Purseforum provide insider info for the luxury obsessed and can provide support for those who are truly determined to obtain their luxury dream bag. It takes a little bit of research and dedication to truly be a luxury connoisseur.
If you've been stalking the website for a particular style and it's not looking promising, another option is the pre-loved market. There are so many great sites that offer pre-loved luxury brands and you can find a lot of items in amazing condition. It takes a bit of hunting but you can find a wide variety of current and vintage styles.
How to Find Out of Stock Louis Vuitton Bags
Some popular sites include: eBay, Farfetch, LXR & Co., and there are so many more. Japanese-based consignment stores like DCT Vintage are trusted sellers because Japan is extremely strict on counterfeit products. The penalties are so harsh there that it greatly reduces the risk of getting a counterfeit product. They along with the other sites mentioned offer authentication services and eBay offers buyer protection. It's also beneficial to have any pre-loved luxury purchases authenticated once you have the product in your possession to make sure your item is the real deal.