Louis Vuitton is a brand that is synonymous with luxury and class. People pay exorbitant prices for their products because they're the best of the best. Louis Vuitton knows this and unabashedly prides itself on being one of very few brands in the world that never discount their products. So let's clear this up once and for all, do Louis Vuitton have sales or discounts?
Do Louis Vuitton have sales?
The answer is simply, no. Louis Vuitton has been the epitome of style and luxury for years because they manage to maintain their strict standards, and that includes never ever having sales or discounts on their merchandise. Once their sales target has been reached for a specific style, they will discontinue production and even destroy any remaining units instead of marking them down. This practice is to maintain exclusivity, boost desirability, deter theft and avoid markdowns.
Another reason for this is a tax advantage called "duty drawback", which applies to products imported into the US. Louis Vuitton pays a duty rate of 15-20%; as per the duty drawback law, if unsold merchandise is destroyed then the company will be repaid the duties. This allows the company to recoup a portion of their losses but means they quite literally have to burn the unsold merchandise. Imagine how difficult it would be to literally set fire to a pile of beautiful Louis Vuitton merchandise!
Does Louis Vuitton ever have sales?
Louis Vuitton products will never go on sale and are only sold on the official LV website, in LV boutiques, and on 24s.com, which is a company under the LVMH group. If you come across any other website selling new Louis Vuitton merchandise for discounted prices, you should be cautious because the merchandise will most definitely be counterfeit. A disclaimer on the Louis Vuitton website states;
"You should also note that Louis Vuitton never discounts its products. Louis Vuitton items advertised as discounted on the Web are invariably fake."
When does Louis Vuitton have sales?
Louis Vuitton does not have any sales or markdowns on its products. They ensure that their prices are consistent and if anything, the prices will only increase over time as the demand for their products continually goes up. This being said, Louis Vuitton prices vary from country to country depending on factors like taxes and import fees. If you're ever in France and want to commemorate the trip with a luxury purchase, it would be a good idea to choose an LV piece because you would be paying less there than in another country.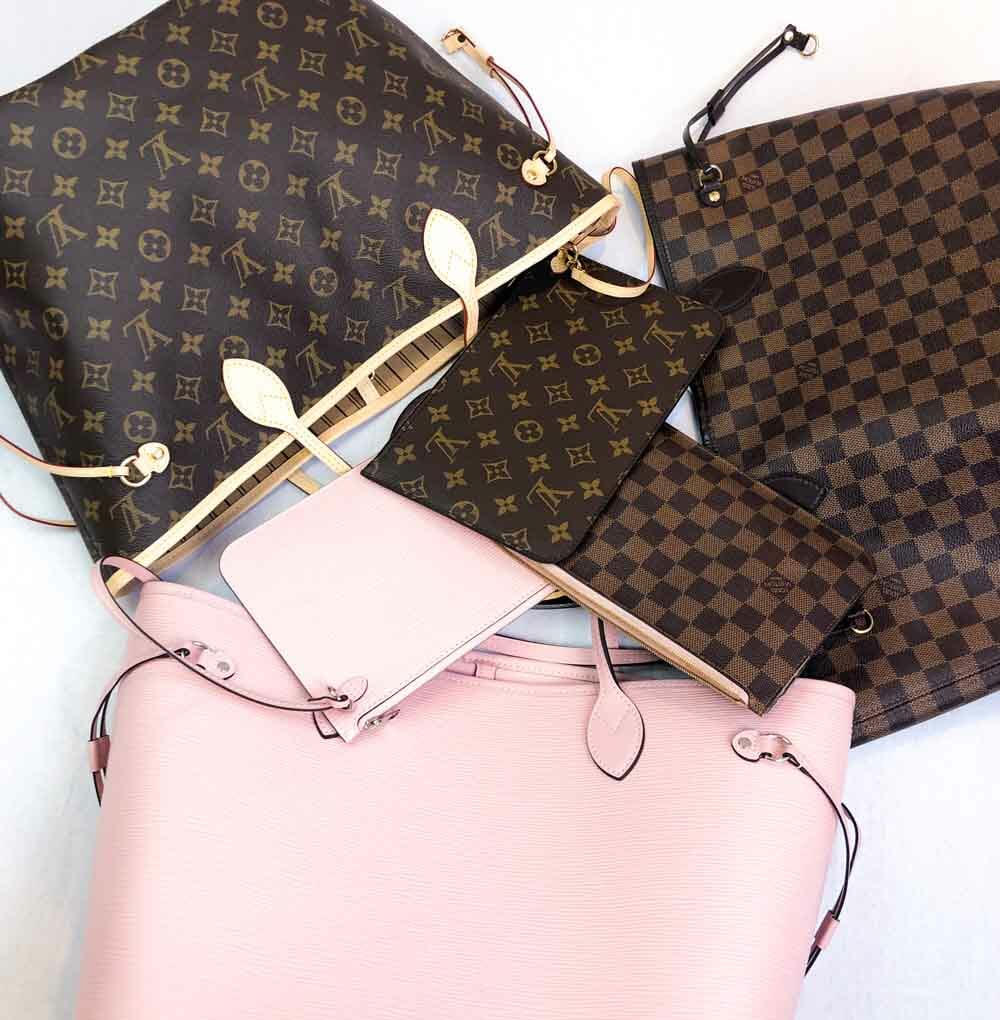 LV headquarters are located in Paris, which means the company doesn't have to factor in costs like duties and transportation fees into the retail sales price. It's not the most practical way to get a deal but if you're going to be in France or Europe anyways, you would get the best value for your money by purchasing a Louis Vuitton bag there. Alternatively, if you're in a place like China, you will pay more for the same styles because of the import fees and also because the demand for luxury goods is much higher there than in other parts of the world. China is one of the highest consumers of luxury goods, causing prices to increase because of the demand and the people who are willing to pay for it.
Can you get a discount on Louis Vuitton bags?
It is possible to get a discount on Louis Vuitton bags, you just have to be savvy about it.
As mentioned earlier, 24s.com is a verified seller of Louis Vuitton merchandise that is no longer available in the stores or on the official website. LV has lots of unique variations and colorways to choose from, but not really any of the classic pieces like the monogram speedy or neverfull. If you find a piece that you like you can get a welcome discount of 10% off your first order.
Another way to get a discount on Louis Vuitton bags is by shopping the preloved market. You can find a wide variety of current and vintage pieces available from all around the world. The preloved market is in high demand lately and there are always people looking to buy and sell. Just make sure to go with a reputable reseller that does authentication to make sure you're protected from counterfeits. Having any preloved purchases authenticated once you've received them adds another measure of protection against fraudulent pieces. Discover the best designer bag authentication services here.
Find out how much Louis Vuitton bags cost here.
Is There A Louis Vuitton Outlet Store?
Louis Vuitton is one of the only brands that don't have outlet stores. You will never find a Louis Vuitton store located in an outlet mall or discount plaza. As stated on their website: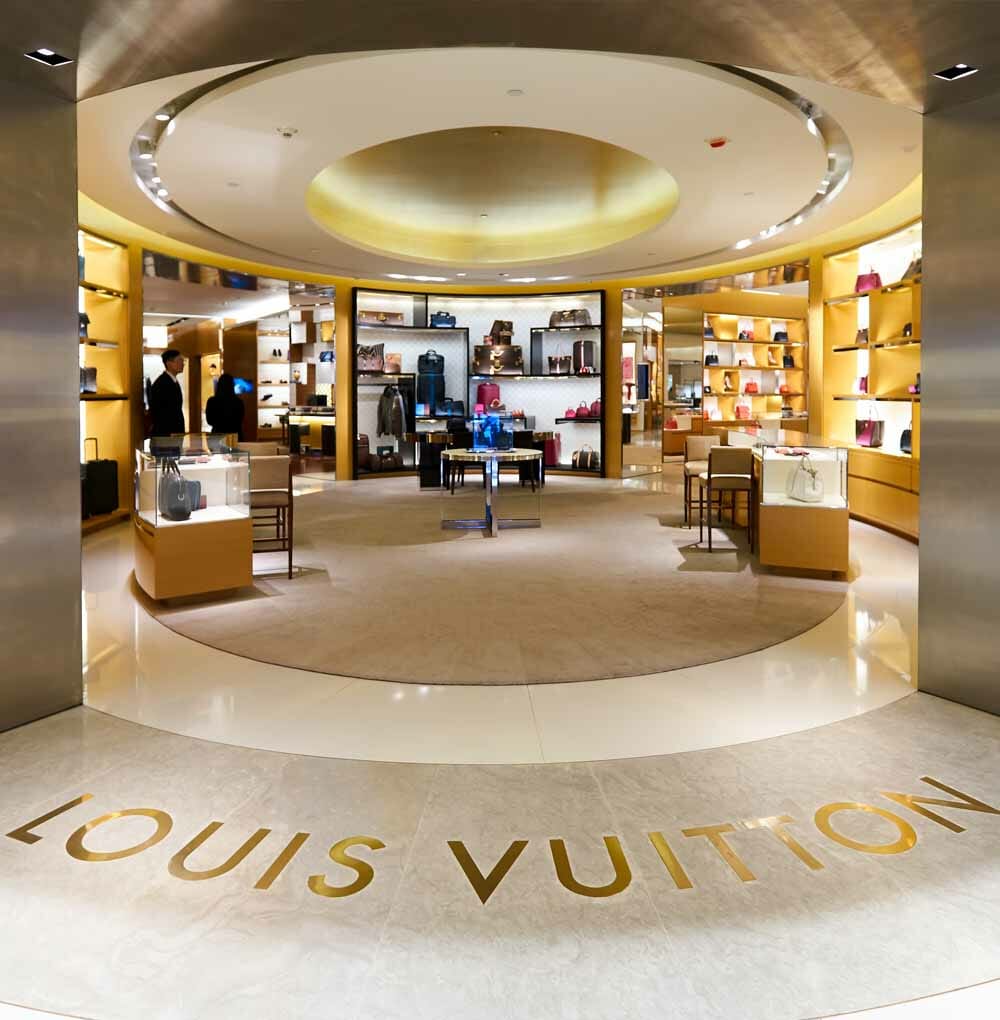 "Stores claiming to sell Louis Vuitton handbags as outlets are not associated with Louis Vuitton. Indeed Louis Vuitton products are exclusively sold in Louis Vuitton stores, through Louis Vuitton official website www.louisvuitton.com and through www.24s.com*. You should also note that Louis Vuitton never discounts its products. Louis Vuitton items advertised as discounted on the Web are invariably fake."
Does Louis Vuitton Have A Black Friday Sale?
If you've been eyeing a particular style unfortunately there won't be any Black Friday markdowns now or in the future. However, you can avoid paying more than the current price by purchasing the item you want sooner rather than later. This is because Louis Vuitton has an annual price increase that occurs each spring, and some styles have increased this year by 10%. Check out this section on the blog to follow Louis Vuitton price increases.
So, if you've decided you want to invest in a Louis Vuitton piece you would be better off making your purchase as soon as possible. The world of luxury is only getting higher in demand, so get in while you can.