Louis Vuitton is an exclusive brand with an expensive price tag to match and has long been associated with wealth and class.
You can safely assume that any given LV bag is expensive, but exactly how much are Louis Vuitton bags?

Purchasing a brand new bag from a Louis Vuitton boutique is an investment and has benefits like future resale value, which is why these bags have so much appeal and come at a premium price – they never go out of style, and year after year they continue to be an icon in the world of luxury fashion.
How much do Louis Vuitton bags cost?
Louis Vuitton bags can range anywhere from just over a thousand dollars to several thousand. The material of the bag plays a big role in the price; canvas is always cheaper than leather because it's not a natural material. The iconic monogram canvas material consists of cotton and is coated in a plastic derivative called PVC. Canvas is extremely hard-wearing and durable, and simple to take care of. If you want an everyday bag, the canvas is a good option because you don't have to worry about wear and tear as much as you would with leather.

For the styles that come in multiple different materials, the canvas version is usually the cheapest price point while leather will cost hundreds more than its canvas counterpart.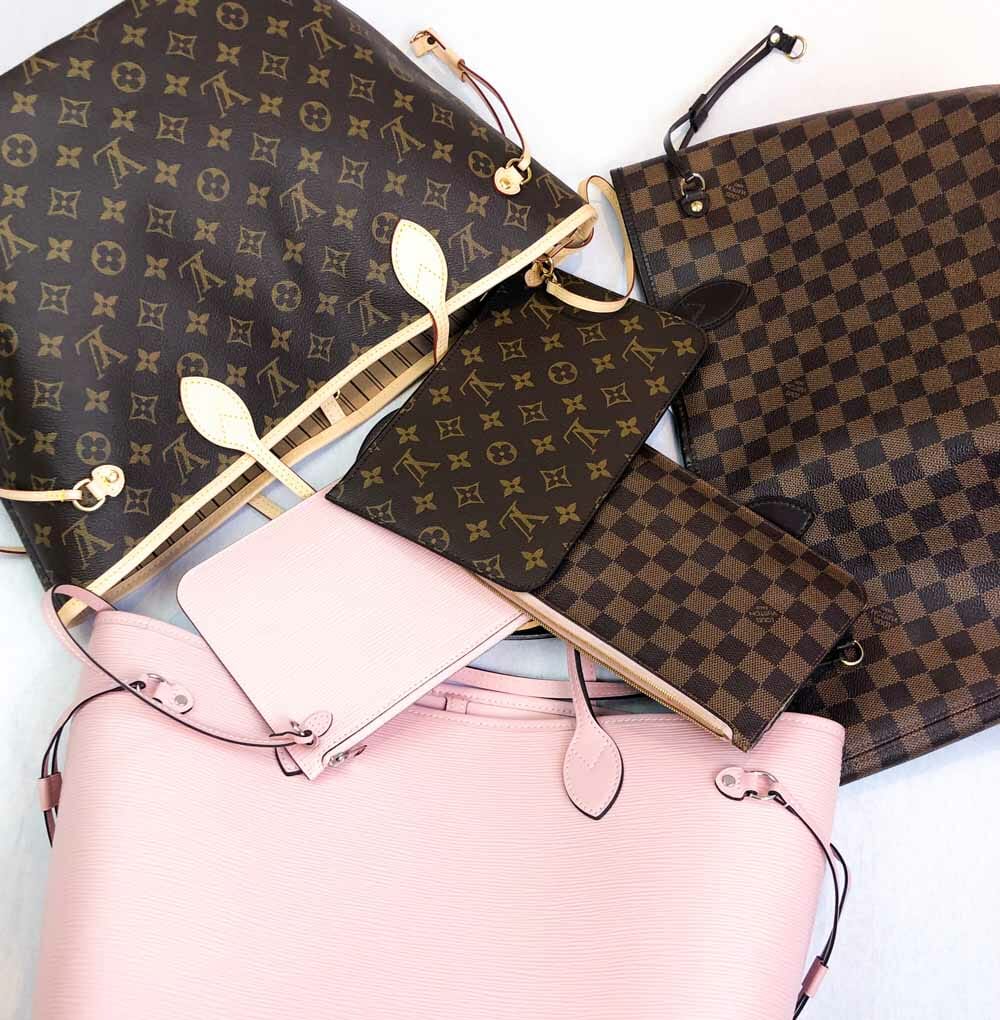 How expensive is Louis Vuitton?
Since Louis Vuitton is one of the most expensive luxury brands in the world, LV is considered one of the most expensive luxury brands in the world alongside Chanel and Hermes. Luxury bags from Louis Vuitton range in price and start at around $1000 and range into the tens of thousands. Louis Vuitton is iconic in the world of fashion and continues to maintain its appeal to old and new generations.
How much is a Louis Vuitton bag / How much does an LV bag cost?
The cost of a Louis Vuitton bag generally ranges from $1,100 USD to about $6,000 USD for its standard range of canvas and leather bags. Exotic leather LV bags made from crocodile, python, and more generally range upwards from $10,000 – $100,000.

The entry-level price is by no means cheap but is considered more attainable for most people. The most popular styles that LV offers are the Speedy and the Neverfull, and are considered entry-level pieces because of their timeless aesthetic.
How much does a small Louis Vuitton bag cost?
Pochettes are small wallet-sized clutches and are generally less expensive. They are versatile because they can be worn as clutches or cross bodies and come in a range of colorways and materials. This style generally ranges from just over $1,000 to about $1,500 USD. Other small bag prices vary depending on the style and materials.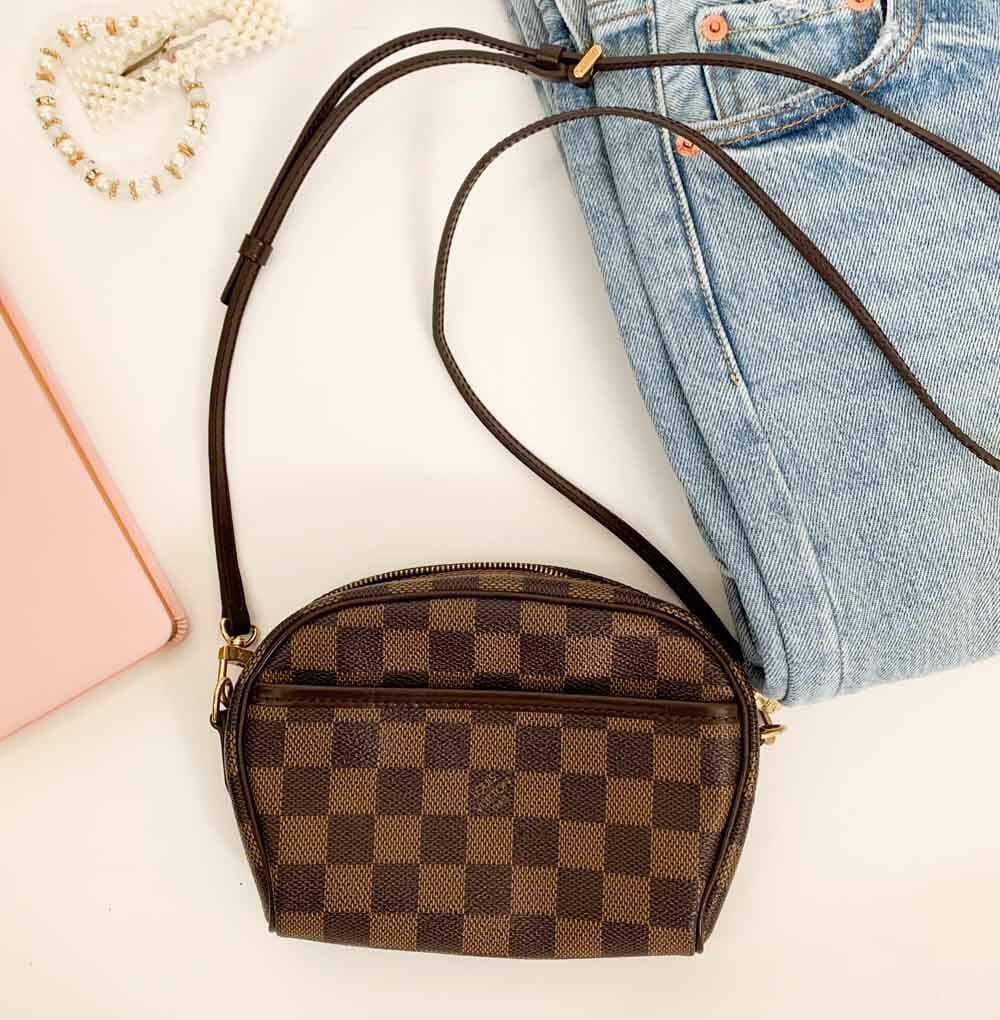 How much do Louis Vuitton bags cost to make?
Although the exact markup is unknown, you can be sure that Louis Vuitton goes to lengthy measures to maintain its high production standards and refrain from cutting costs like most other business models.

All LV products are produced in designated countries like France (its headquarters), USA, and Italy. They refuse to outsource their manufacturing to third parties or compromise their standards with cheaper labor. The vigorous testing that each piece goes through before being deemed sellable ensures the quality will not be compromised; this requires lots of time and the skills of their experienced craftspeople.
If you have a Louis Vuitton bag and want to know when / where it was made, use our free Louis Vuitton code checker here.

The materials used in constructing their products are high quality and durable, and maintain their value for years to come.
All of these factors contribute to the manufacturing cost LV has retained its integrity by not compromising on its standards of quality.
How Much Are Louis Vuitton Bags in Paris?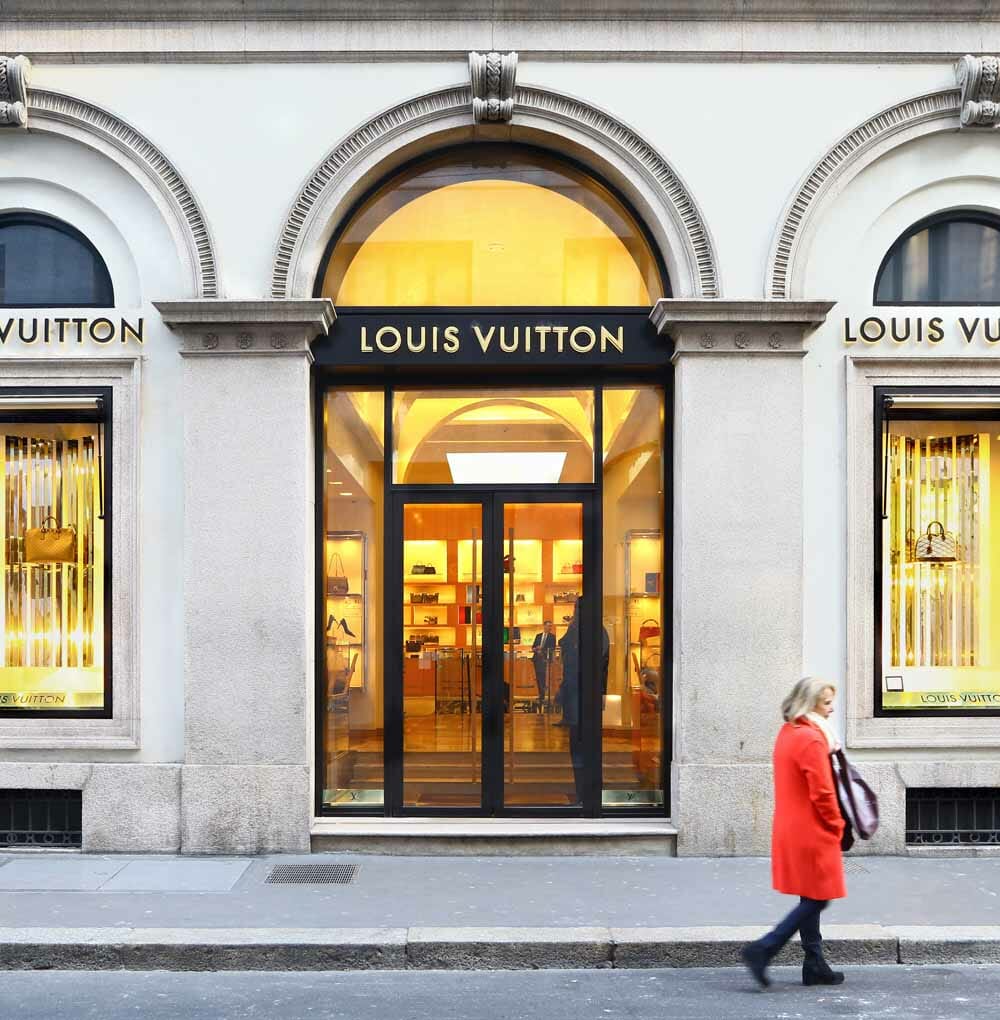 Are Louis Vuitton bags that are made in Paris cheaper? Yes, Louis Vuitton bags made in Paris may be cheaper due to the fact the brand does not have to export / import bags from other countries. Of course, this saving depends on where you currently live in the world and the currency conversion rates.

Whilst LV bags in Paris may be slightly cheaper saving a few hundred dollars in some cases, their price will still be in-line with all other countries to a degree, and will still be considered an expensive purchase.
How Much Are Louis Vuitton Bags Worth?
Louis Vuitton bags tend to hold their value well and can be worth more than you paid, in certain circumstances. It all depends on what bag you have and how desirable it is. Limited edition Louis Vuitton bags which sell out quickly and are highly sort-after often command a higher price than what they retailed at.
To find out what your Louis Vuitton bag is worth you can see how much it retails for currently on the Louis Vuitton website (prices regularly go up, follow LV price increases on the blog here). To see what a bag is re-selling for on the pre-loved market, I mostly head over to eBay and type in the name of the bag to see what prices are like. This will give you a good idea as to what your Louis Vuitton bag is worth.
If you're looking to purchase a Louis Vuitton bag that is a good 'investment' and will hold its value well, stick to the LV canvas bag options or popular colors of the leather bags such as black and nude shades. Head to marketplaces like eBay and Vestaire Collective to see how many are for sale pre-loved and what they're retailing at. This will generally give you an indication of how much your bag is / will be worth in the future.
Louis Vuitton Price Increases
Each year LV introduces price increases for some of their bags. We've seen as much as a 10% increase in certain styles which illustrates just how popular the brand is, and the extent customers are willing to go to own a piece of luxury. So if you've had your eye on a certain style, there's no time like now to make a purchase to avoid yourself paying more in the future. Remember, these bags never go one sale (read about LV sales and discounts here), so they'll never be cheaper than today. See the past and future LV bag price increases here.