Where is the cheapest place to buy Chanel bags in 2022?
Are you looking for the best Chanel deal and want to know what is the best country to buy Chanel bags?
You are definitely not alone. Chanel fans across the world are all looking for the answer to this question, in order to find the best money-saving solution. It is not uncommon to travel abroad to make your Chanel purchase in order to save as much money as possible.
Whether you have booked a weekend away in Paris, a week in Dubai, or simply staying put at home in London; we explore which country is the best and cheapest place to buy a Chanel bag in 2022.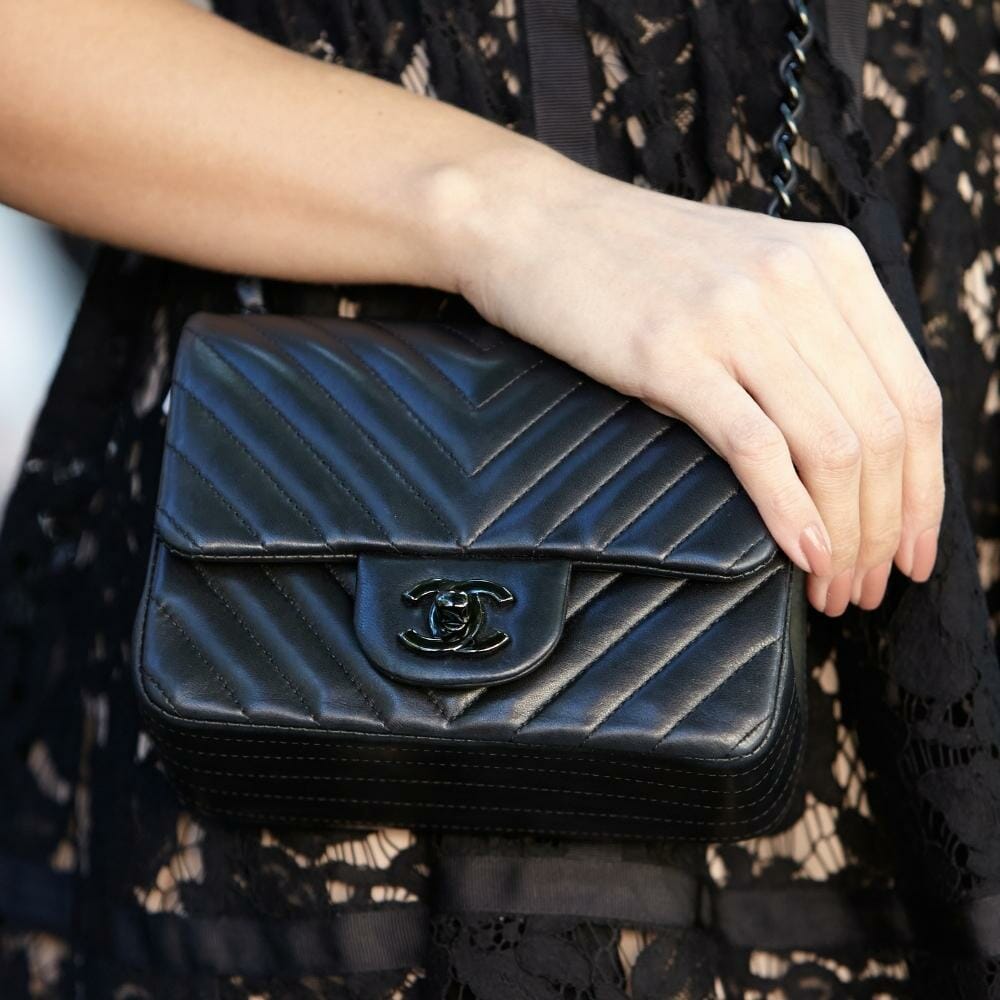 How to buy Chanel bag tax-free
You will be pleased to know that you will find yourself eligible for a tax refund if you are shopping in the EU; and that even applies to shopping at Chanel.
If you are hoping to buy a Chanel bag tax-free – Europe is the place you want to be shopping! As a tourist, when visiting any EU country, you are eligible to claim a tax refund on your purchases – this ranges from 8% to 21% depending on which country you have travelled to. There are a few rules and regulations surrounding this, so it is best to be prepared before making your purchase in the Chanel boutique.
You are eligible to claim a tax refund on any items you purchase directly from the Chanel boutique in any EU country. When shopping in France for example, you must have spent more than €100.01 in a single store, in a single day to be eligible for a tax refund.
More often than not when purchasing in Chanel, the sales assistant will be more than happy to process all the paperwork needed for the tax refund for you. All you need to remember is to bring your passport (or a copy of it) along when shopping at the boutique. You will then need to declare your purchases at the tax refund booths or self-service kiosks, by simply scanning the barcodes on your paperwork. These booths and kiosks tend to be located after security at the airport or train station you are traveling from. To ensure your tax refund is confirmed, you must have declared your purchases prior to traveling to your home country in order to receive your refund.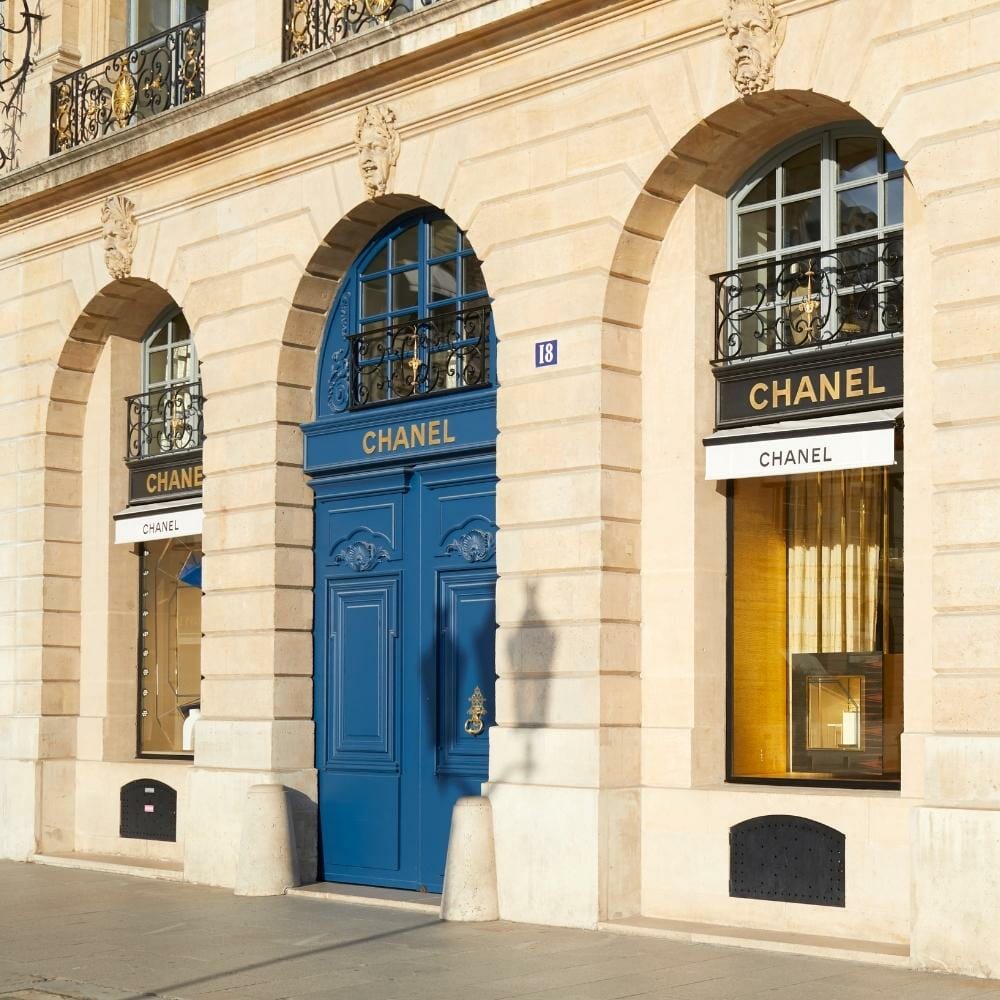 Getting a VAT Refund from the UK
Unfortunately as of the 1st January 2021, the government has removed the VAT refund system in the UK. Therefore the UK no longer operates tax-free shopping. This means that visitors will no longer be able to purchase goods in-store under the VAT retail export scheme, and therefore cannot benefit from a tax refund.
Getting a TAX Refund in Europe
When it comes to tax refunds, every European country has its own amount of VAT percentage. The highest tax refund available in Europe is from the Netherlands, which offers a huge 21% tax refund. Meanwhile, Switzerland only offers 8%. It is therefore vital that you check the tax refund percentage of the country you intend to travel to prior to making your Chanel purchase as this will impact the overall cost.
There are two options when it comes to processing your tax refund in Europe. For both tax refund options, you must ensure you have completed all your paperwork prior, and ensure you scan the documents at the airport terminal or train station; this is usually located after security. You can choose for the tax to be credited back to you immediately in the form of cash when you leave Europe, or you can choose to have this refunded to your debit/credit card.
If you're looking to make a Chanel purchase and want to break up your payments read our blog to learn if you can finance a Chanel Bag.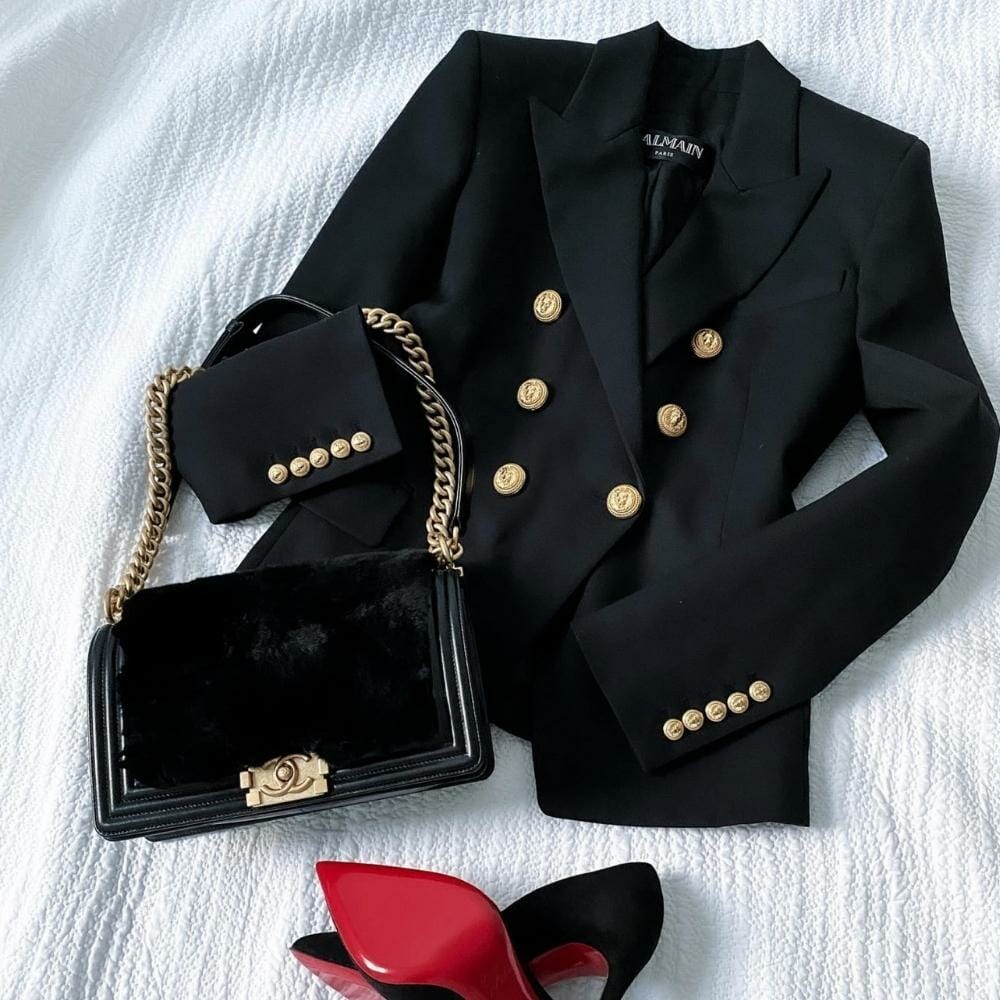 Please be aware that if you choose the instant cash refund, you will receive a lower percentage back. Whereas if you choose a debit/credit card refund you will receive a slightly higher amount, however, this option takes a little longer and may take up to three months to be confirmed.
Although shopping for Chanel in Europe comes with the added perk of a tax refund, it is very important to note that you will be liable to pay duty on your purchases when arriving back home. This tends to be 2.5% in the UK, and 3% in the US. These duty fees are required after you have spent your personal exemption; £390 in the UK, and $800 in the US. You must take these additional fees into consideration when purchasing luxury goods, as this will impact the overall price you pay for your Chanel bag.
Is Chanel cheaper in Paris?
As the birthplace of the first-ever Chanel boutique, Paris is a must-visit for any luxury lover. But should we be buying our Chanel bags when we are visiting Paris?
Much like other luxury brands that originate from Europe, Chanel's prices are ever so slightly lower in Paris than they are in the USA and Dubai. This can be due to a number of reasons, including import taxes, supply chains, transportation costs, VAT refunds, and currency conversion. The prices in Chanel within Europe haven't been hugely impacted by import taxes, as these can tend to drive the price tag up if the item is shipped from its production country to the other side of the world.
However as Chanel continues to increase their prices multiple times a year, it seems that the price of these bags is starting to be more consistent globally. Despite this, as a tourist in Paris, you can benefit from purchasing in euros, as this may save you some money depending on the exchange rate at the time. Additionally, you will be eligible for a tax refund of a generous 12% in France.
A truly beautiful place to shop, Paris is perfect for those wanting to purchase a Chanel bag. The combination of the exchange rate and a tax refund can definitely make shopping for Chanel in Paris much cheaper than elsewhere.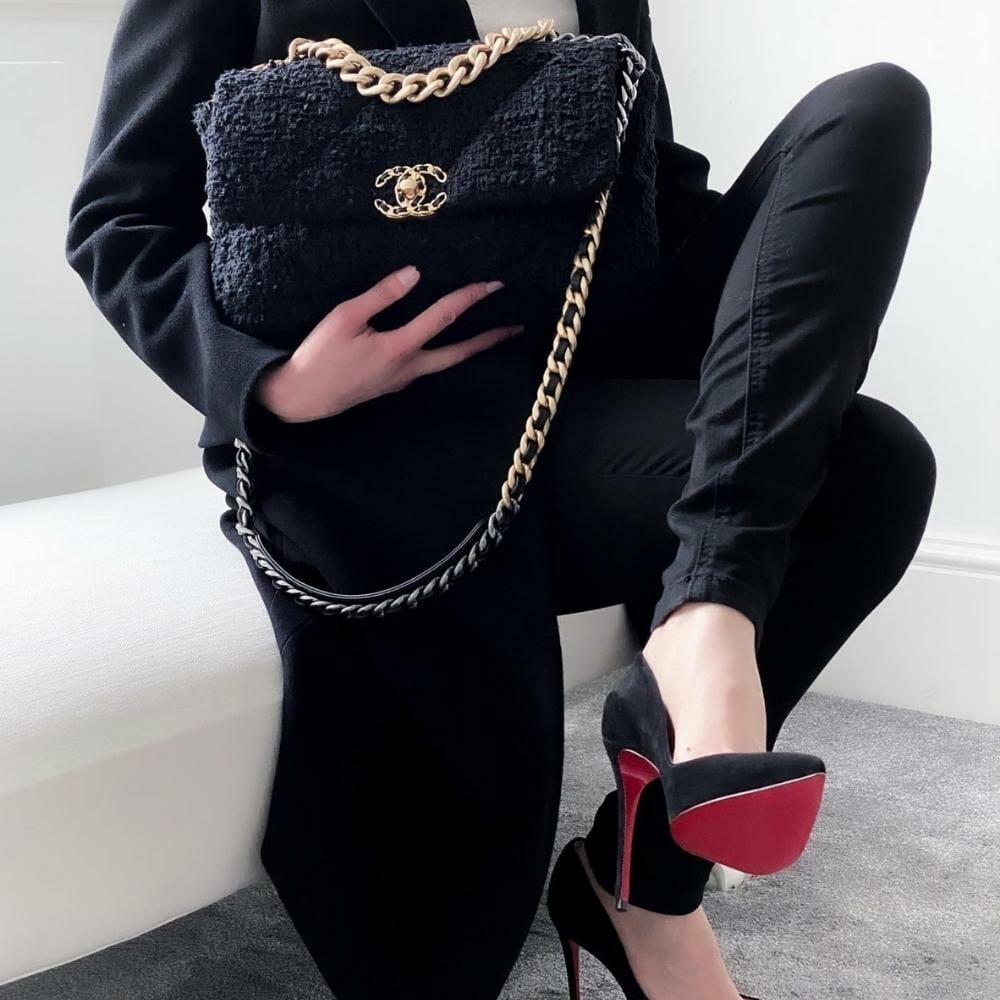 Are Chanel bags cheaper in Dubai?
Dubai is well known for being the home of all things luxury; it is heavily saturated with designer brands from across the globe. Millions of international shoppers visit Dubai every year to shop for luxury goods in the city's famous malls.
Luxury goods on average tend to be more expensive in Dubai (especially compared to the US), and this is no different for Chanel bags. Although Dubai offers tax-free shopping for tourists, the city pays additional import duties; therefore making luxury goods more expensive. In addition, consumer spending in Dubai is considerably higher than the average, therefore the Emirate allows brands to charge higher prices. These higher price tags could mean that you are spending an additional 25% more at some luxury brands in Dubai, rather than in the US.
Although an amazing location to shop, Dubai may not be the best place to purchase a Chanel bag if you are hoping to save some money.
Watch our video to see what it's like to shop for luxury in the amazing Dubai Mall.
Most expensive places to buy Chanel
If Europe and the UK are one of the cheapest places to buy Chanel, where is the most expensive? Prices for Chanel goods vary from country to country; meaning certain countries have the cheapest prices for different goods, whether that's bags, shoes, or small leather goods. Prices vary everywhere, which makes it difficult to pinpoint where the most expensive places to buy Chanel are.
That said, those who are located in the US and Thailand, unfortunately, pay the most for Chanel bags across the board. These higher prices are due to numerous factors, including Chanel's supply chain and additional transportation costs that have to be factored into the selling price. Those in Thailand, on average, pay 7% more for their Chanel bags and small leather goods than anywhere else in the world. Meanwhile, in the US, Chanel footwear is on average 14% more expensive.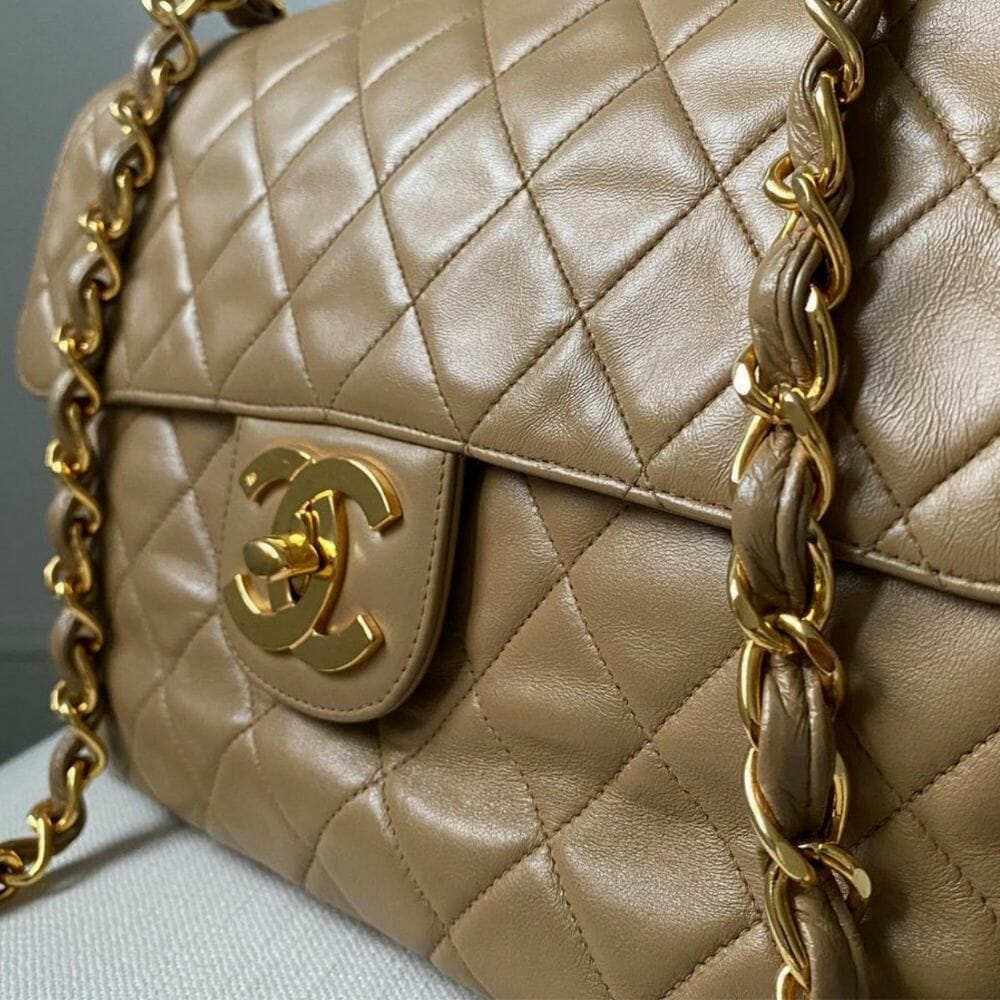 How to buy Cheap Chanel in the UK & Europe
Are you still hoping to have the boutique experience when purchasing your Chanel bag? If so, the UK and Europe are currently the best places overall to purchase directly from the Chanel boutique. Purchasing directly from Chanel not only gives you the true luxury experience with their amazing customer service, but also the 5-year Chanel et Moi warranty that comes with all bag purchases. Additionally, if you make your purchase with a 0% credit card in the boutique, you will be in a position to pay off your Chanel bag in equal installments. The prices in the UK and Europe are slightly cheaper than in the US and elsewhere, with the added benefit of tax-free shopping in the EU.
If you are looking for a Chanel Bag that's more affordable, watch our video on the 13 Cheapest Chanel Bags.
Let me know if you decided to purchase any of these bags in the comments of this video.
If you want to avoid Chanel's consistent price increases across the world completely; pre-loved may be the way to go! You can avoid the hassle of exchange rates, taxes, and duty costs if you purchase from a pre-loved website that ships to your country for no additional fees. Generally, Chanel bags on the pre-loved market tend to have much lower prices initially, even if you had to pay any additional costs. We recommended shopping for pre-loved Chanel at reputable sites such as Vestiaire Collective and eBay. Please remember to use an authentication service when shopping on these sites for added peace of mind.
When shopping for the best Chanel deals across the world, ensure you have done your research on the specific country you are traveling to. It is very important to mention that many shoppers will have different experiences, due to constant currency fluctuations and economic changes. Therefore this guide is for informational purposes, and can not be guaranteed.
If you're looking to add to your collection something slightly more affordable why not browse the preloved market? The preloved market is also a great place to find something a little different. Some of our favorite places to find the best preloved Chanel bags are: