Rihanna's Go-To Handbags
Pop star Rihanna's style is ever-evolving, embracing each day as a chance to try a new look. As a fellow designer bag lover, we've done the research for you to identify 8 of Rhianna's favourite designer bags in her collection, and we can confirm – they're just as fierce as she is.
Bag Girl RiRi has made it clear that she is drawn to the unusual and enjoys putting together looks that you haven't seen before, she achieves this by using accessories to elevate the ordinary and turn it into the extraordinary.
Rihanna has an affinity for vintage pieces, presumably because vintage finds are often more unique. Between herself and her army of stylists, she's also great at finding the best of the best – that you can buy too!
Price: $4190 / £3150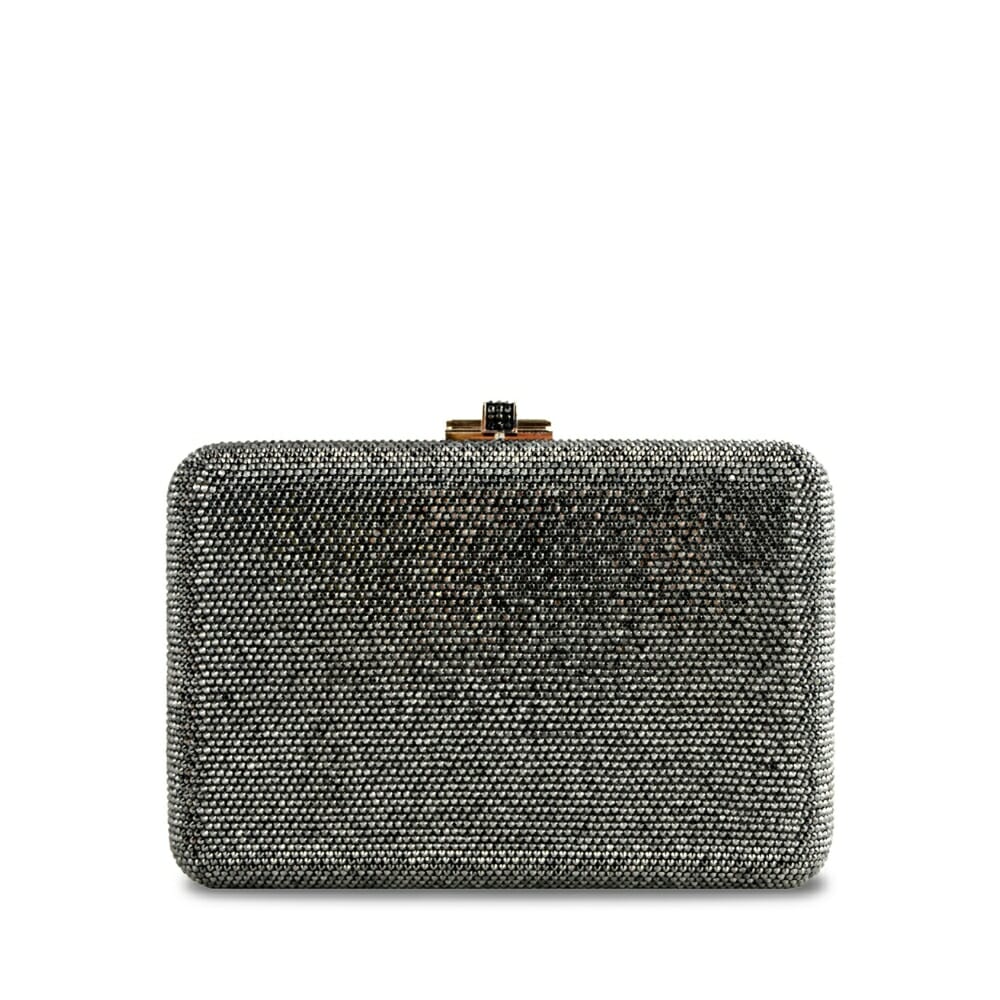 Starting strong and embodying all the glitz and glam of Rihanna, the Judith Leiber Couture Classic Slide Lock Clutch adds sparkle to any outfit. The clutch is available in multiple colours, each creating an iridescent shimmer with its many embellished diamantes. If you would prefer the clutch in blue or green, you can purchase here it from Selfridges.
The brand is known for its quirkier designs just this Christmas 2022 the Kardashians each collaborated with the designer to create bags that embody each of their personalities. The Classic Clutch is a way to entice you in, before you know it you'll own the embellished teddy bear chain bag.
The bag has a traditional clasp and a delicate chain strap for those who prefer to carry their bags over the shoulder. If you're looking to add some sparkle to your collection you can trust in the Judith Leiber brand to deliver just that.
June 2018, Rihanna attends "Ocean's 8" World Premiere at Alice Tully Hall in New York City.
Price: $7000
June 2018, Rihanna makes an appearance at Stance for the Clara Lionel Foundation in New York City.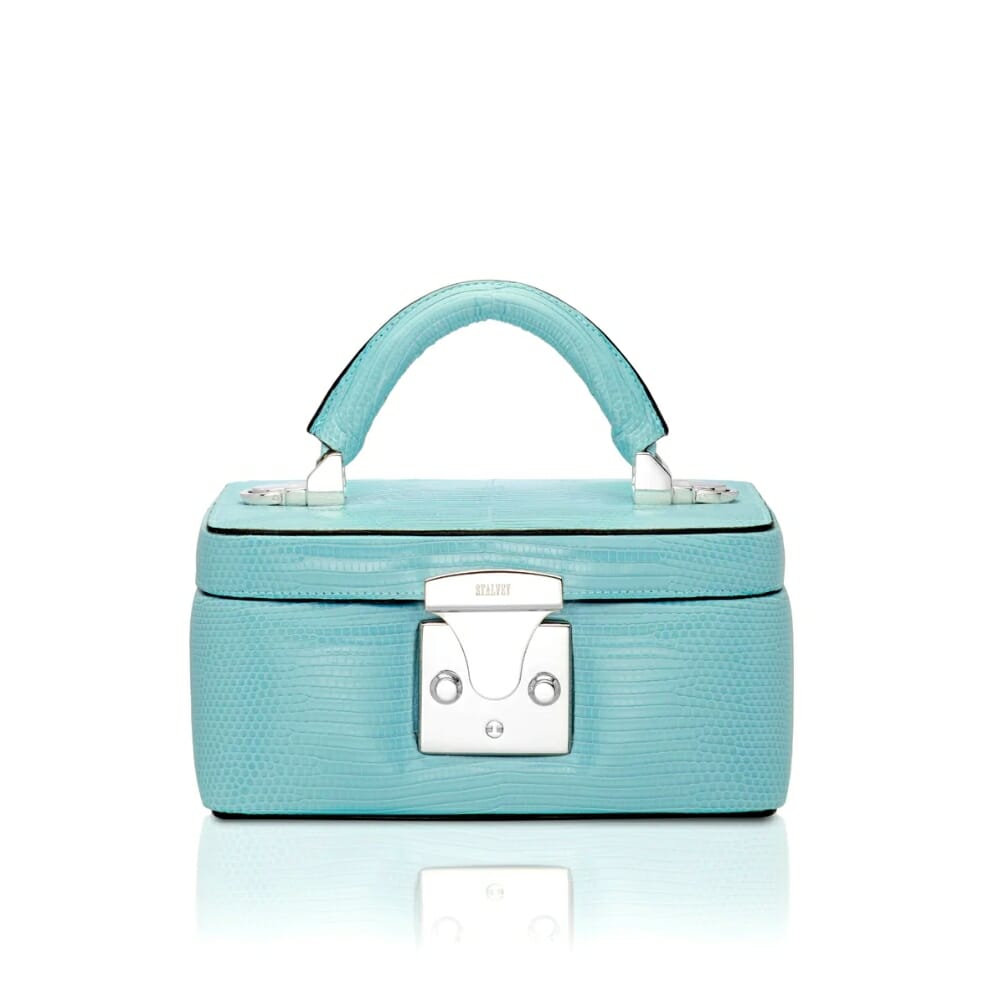 We've seen Rihanna with box-shaped bags before, pushing the boundaries of tradition and style. The Stalvey Beauty Case worn by Rihanna in a stunning powder blue (which reminds us of Tiffanys) is fashioned after vintage train and aviation cases. The silver hardware and croc leather modernize the bag, whilst the stunning pastel blue gives the bag a very light and airy allure.
It may not be like anything else in your collection but that's what makes it that much more charming. Practically, the bag is secure and comfortable to carry with a thick top handle. It also makes rummaging through your bag much easier.
The bag comes with a detachable strap to be worn over the shoulder or crossbody. Named the 1.7 Mini for a reason, the Beauty Case bag isn't going to take up too much space or appear too boxy. The size is perfect for essentials and keeps the overall look of the bag cute and feminine. The bag is available in different colours too including pink, black and cream.
Price: $2750 / £2900
February 2022, ASAP Rocky and Rihanna attend the Off-White Womenswear Fall/Winter 2022/2023 in Paris, France.
If you're a serious bag lover, Dior's Saddle Bag will already be on your radar. The exact design Rihanna has been seen wearing is the F/W 2000 Christian Dior by John Galliano Ostrich Logo Mini Saddle Bag. However, that particular design is no longer available.
Rihanna has also been seen wearing the larger version of the Saddle Bag in another bolder design. The best thing about Dior's Saddle Bag is the array of designs it comes in. So if you love the bag but prefer a design that is simple, the bag is available in multiple block colours. The soft pink (shown in the picture above) is similar to the colour of Rihannas.
Crafted in antique goatskin and finished with Dior's iconic metal D, the Saddle Bag is one of luxury. Dior's Saddle Bag has been seen by countless celebrities and for good reason. It's the ultimate easy throw-on bag that pulls outfits together. The leather strap is detachable but the bag can still then be worn over the shoulder thanks to its longer handle. Inside the bag, there is one compartment to store your essentials.
Price: $3300 / £2550
Rihanna wears the Dior 30 Montaigne East West Bag With Chain in Blue Dior Oblique Jacquard. The classic print has become a popular design. The bag's overall look is reminiscent of the 2000s fashion. The flap bag has an antique gold-finish metal CD clasp on the front and includes a removable and adjustable chain shoulder strap with a leather insert to versify the wear of the bag.
A Dior bag does not get more timeless than the 30 Montaigne East West Bag, the classic flap design will always be in style. If you're looking for an iconic design for your collection look no further.
July 2017, Rihanna is welcomed by the First Lady Brigitte Trogneux as she arrives for a meeting with French President Emmanuel Macron at Elysee Palace in Paris, France.
Price: $924 / £743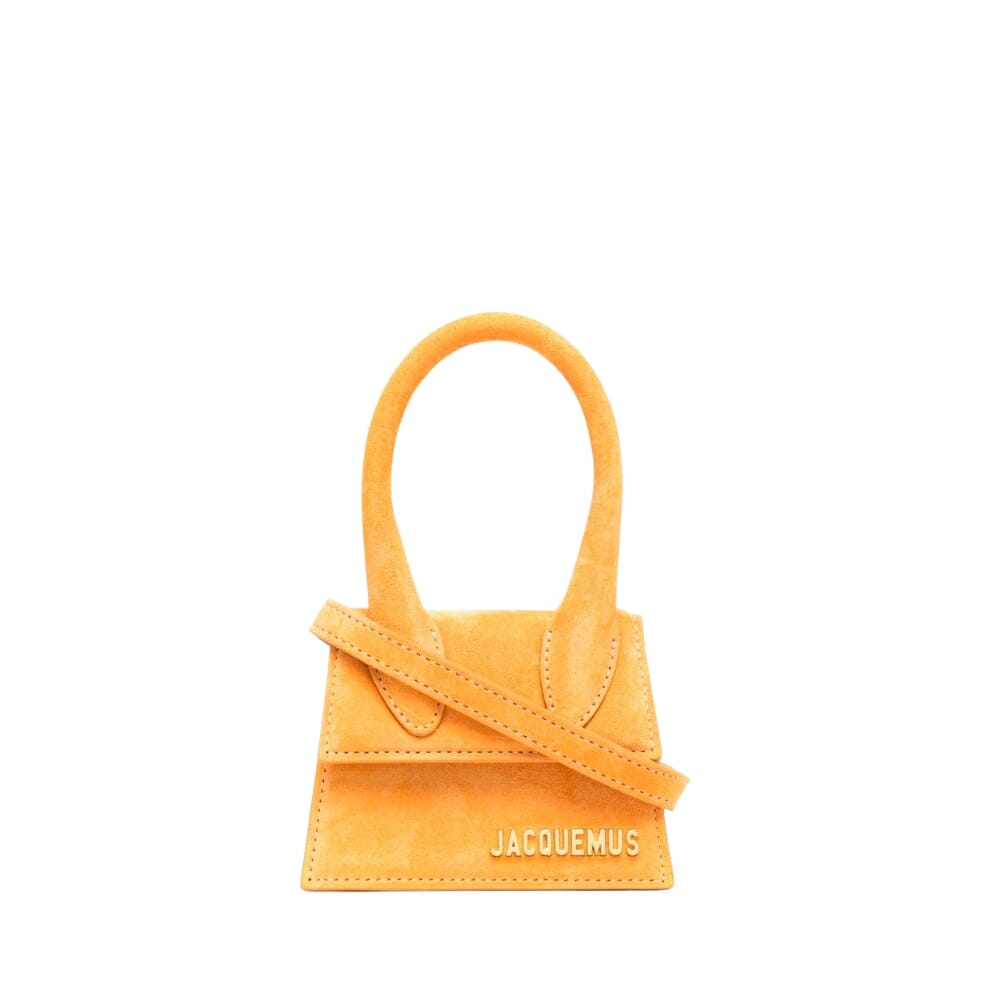 The bag of the 21st century, the Jacquemus Le Chiquito Mini Tote Bag was seen on every single celebrity at some point or another. The small bag has become the 'it-accessory. The bags are available in different fabrics and colours, there's a Jacquemus mini bag for everyone.
Rihanna was seen wearing the bag in a fresh orange suede variation. The bag makes a perfect pop of colour for any outfit and the suede fabric adds a luxury finish. The bags may not be practical but they are used more to accessorise than to carry. However, the bag would make a perfect strap purse keeping your coins and cards close.
We've seen celebs layer the bags and tie them around the waist, how inventive could you get with this must-have Jacquemus Le Chiquito Mini Tote Bag?
Price: $4200 / £2870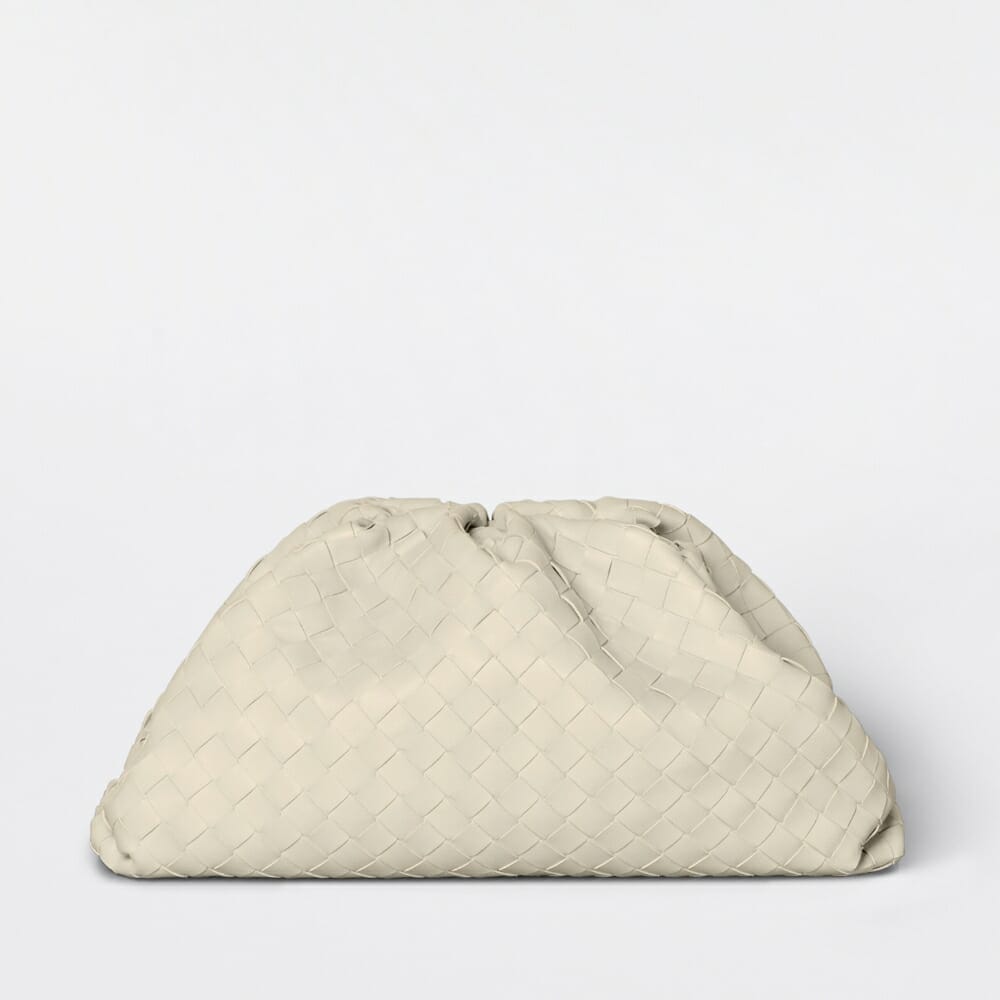 Another bag that took the world by storm is the Bottega Veneta Pouch. Rihanna wears the pouch in the colour Plaster, the perfect off-white beige tone. The pouch is made from lambskin leather on both the exterior and interior and is made up of one large compartment.
The bag can only be carried like a clutch and does not include a strap. The size of the pouch makes it perfect for easily carrying your essentials and more. The pouch is available in multiple colours and we're confident Rihanna owns more than one.
Whilst the design of the bag does pull towards a summer vacation vibe we've seen the pouch styled with camel coats and evening gowns making it the ultimate versatile clutch all season round.
October 2019, Rihanna attends the Legado x Faberge x Rome de Bellegarde VIP party at The Vinyl Factory Gallery on in London, England.
Price: $2800 / £2300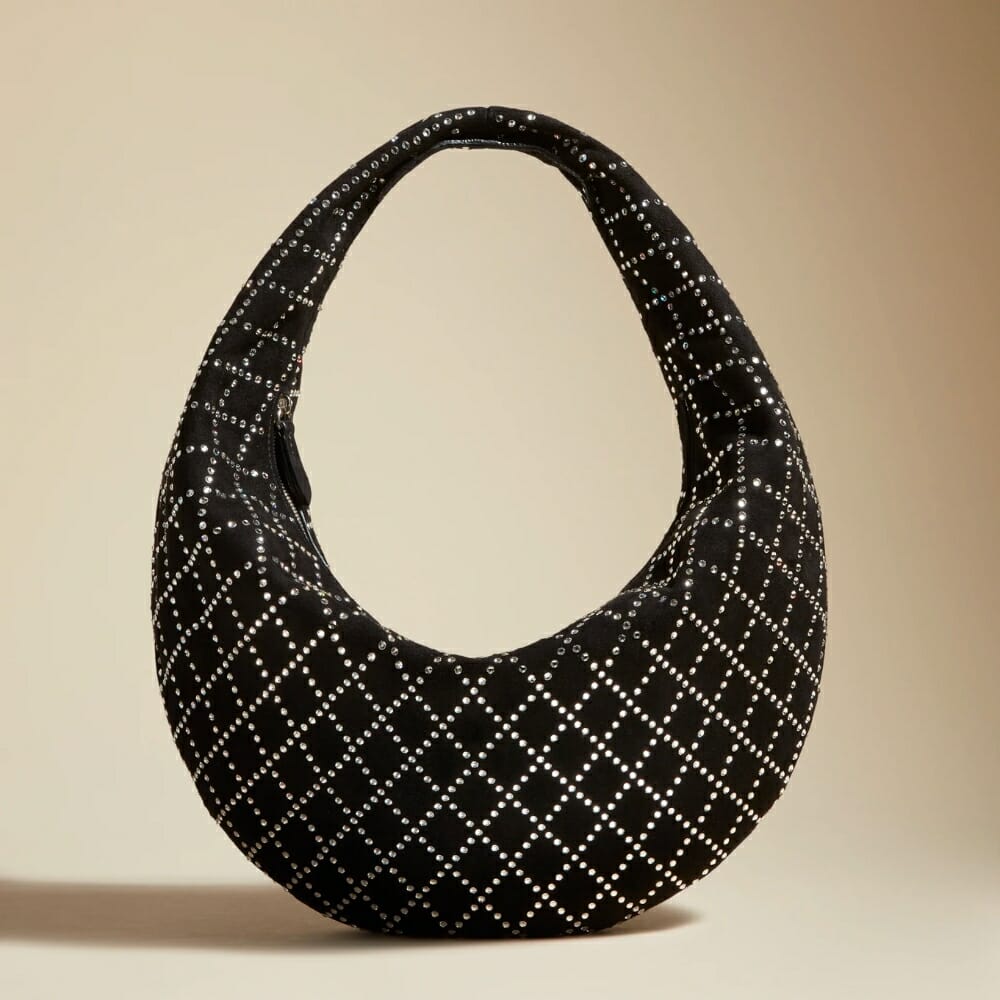 Possibly one of the most Rihanna bags from our curated list, the Khaite The Medium Olivia Hobo in Black with Lozenge Crystals is oozing with style. The sculptural silhouette of the bag is enough to draw attention but the added crystals take this bag to the next level.
The bag is made from rich velvety suede which is a signature evening bag style. There is a zip fastening that opens to one large compartment which comfortably will carry all your essentials. The slouch and soft handle make the bag comfortable to wear over the shoulder or by hand.
The Khaite The Medium Olivia Hobo in Black with Lozenge Crystals is the dreamiest girls' night, date night, after party, red carpet and invite-only bag – It's a shower stopper.
December 2022, attends A$AP Rocky Basel Edition at STORY Nightclub in Miami Beach, Florida.
Price: unknown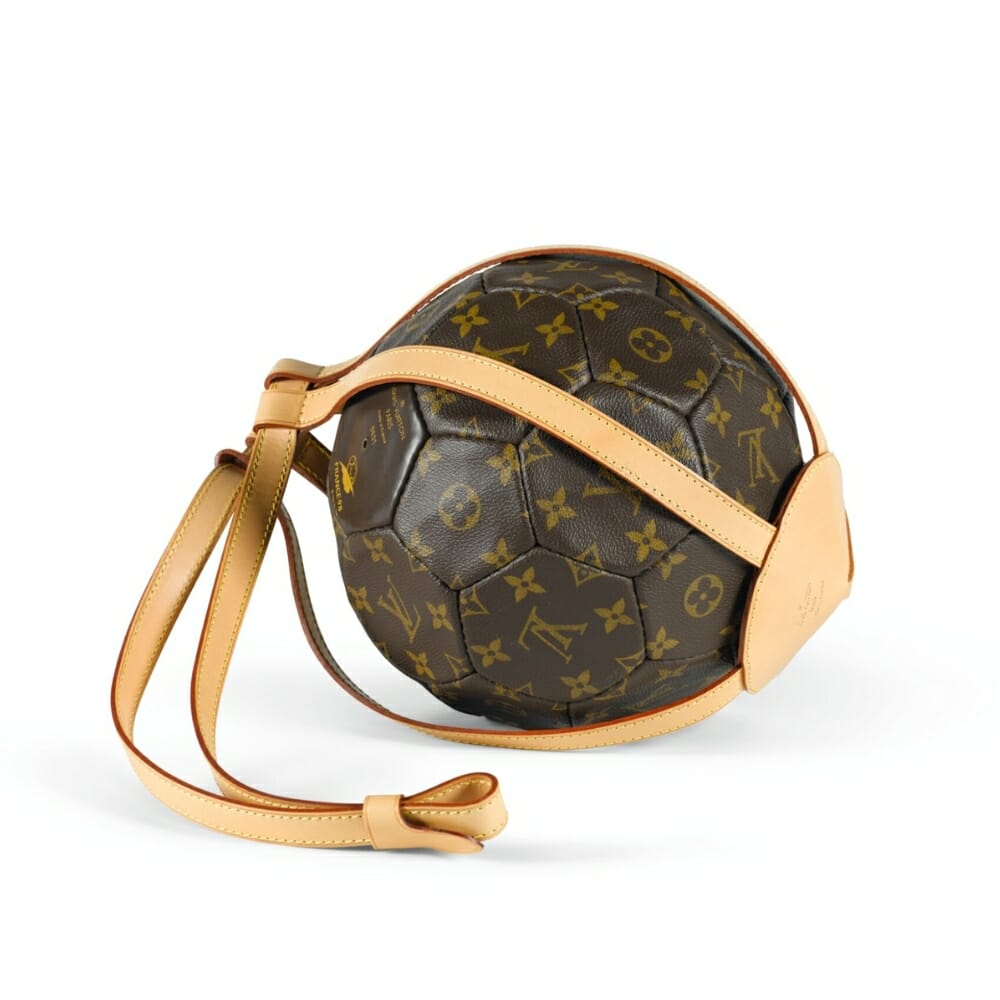 November 2019, Rihanna celebrates Paulo Dybala of Juventus goal during the UEFA Champions League group D match between Juventus and Atletico Madrid at Allianz Stadium in Turin, Italy.
Rihanna has spoken before about her love of vintage fashion and that extends to her amazing bag collection. Unsurprising and evidently, Rihanna likes things that are unique and different and buying vintage allows her to find those magic pieces.
The bag may actually have been altered and turned into a bag from its original state. In 1998 Louis Vuitton released a Limited Edition World Cup Football identical to the one Rihanna holds. We love the re-imagined design and creativity.
Rihannas collection is a constant reflection of her own personality and we encourage you to find your vintage Louis Vuitton that speaks to you and who you are.
Love a vintage bag?
If like Rihanna you too are a lover of vintage finds or want to find unique styles then shopping the preloved market for your new bag is your answer. When it comes to shopping for pre-owned bags, we always recommend only shopping at resellers where you can benefit from their authentication services, such as:
We strongly recommend that when you purchase any pre-loved designer piece, you should always get it authenticated by a reputable authentication service for peace of mind and protection. You can find authentication services here.