The Louis Vuitton Party Bracelet
Louis Vuitton has recently taken the mini bag to the next level by introducing the new palm springs and bumbag party bracelets. These miniature bags are adorable but have left many Louis Vuitton lovers questioning what they're actually useful for, so we've decided to take a closer look at these ultra-small bags to see how they can be used, how to wear them and conclude our findings in this in-depth review.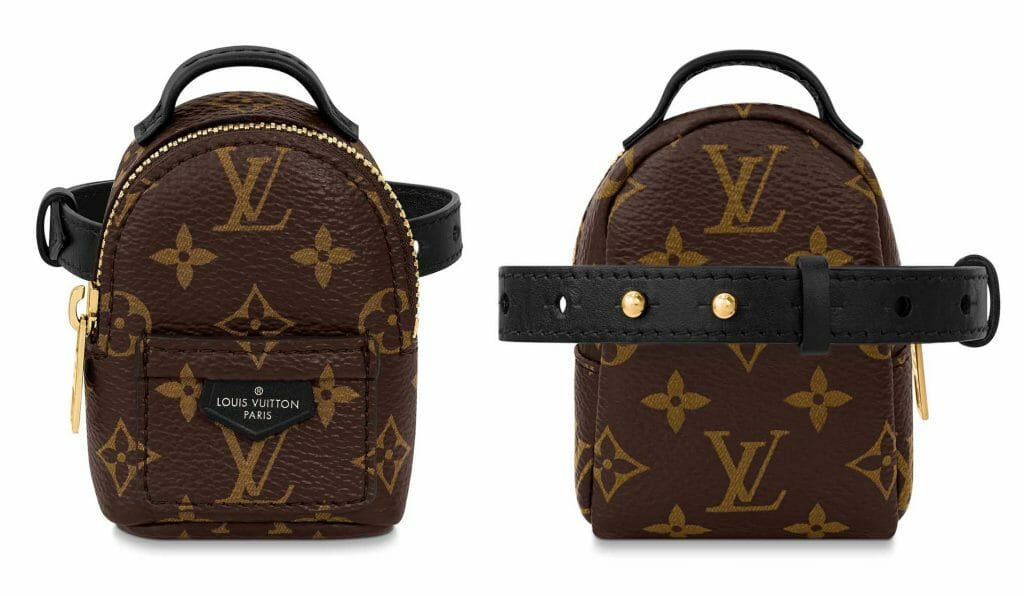 The Louis Vuitton party bracelet was first available to pre-order as part of the limited edition LVXLOL collection in November 2019, which showcased for the first time the Party Palm Springs backpack bracelet. This limited edition piece was available to pre-order in November 2019, with delivery slots in January / early February 2020. Since then, a plain party palm springs mini bracelet and bumbag style have been made available, although, sold out almost instantly (but we can't expect anything less with Louis Vuitton limiting their supply to drive demand).
So are these new party bracelets the most adorable must-have piece of monogram, or are they a useless piece not practical enough to ever be used?
Louis Vuitton Party Bracelet Range
| | | | | |
| --- | --- | --- | --- | --- |
| Image | LV Party Bracelet Style | Style Code | Price UK £* | Price US $* |
| | LVXLOL PARTY PALM SPRINGS BRACELET | M6579A | £460 | $730 |
| | PARTY PALM SPRINGS BRACELET | M6563A | £460 | $730 |
| | PARTY BUMBAG BRACELET | M6562A | £460 | $730 |
*Prices correct as of February 2020
LV Party Bracelet Palm Springs Backpack
The Louis Vuitton Palm Springs Mini backpack is now a highly-sort after style due to its cuteness, practicality, and ability to be worn in numerous ways due to the long, detachable straps. Now Louis Vuitton has decided to turn the cuteness dial-up even further by introducing the Palm Springs party bracelet. This nano-sized backpack is a nod to the miniature trend, but due to its size being so small, it is debatable what it could be used for.
Size and Measurements of the Louis Vuitton Palm Springs Party Bracelet
The Palm Springs Party Bracelet dimensions are:

Height – 8 cm / 3.2 inches
Width – 7 cm / 2.8 inches
Depth – 3.2 cm / 1.6 inches
Strap Length approx. 30 cm / 12 inches
What fits inside the Louis Vuitton Palm Springs Party Bracelet?
Due to this party bracelet size, not much can fit inside. Things than can fit inside (but not all at the same time) include coins, cash (notes folded up), paper (folded up) a small key, a small lipstick.
Things like bank cards are too big to fit into the party bracelet.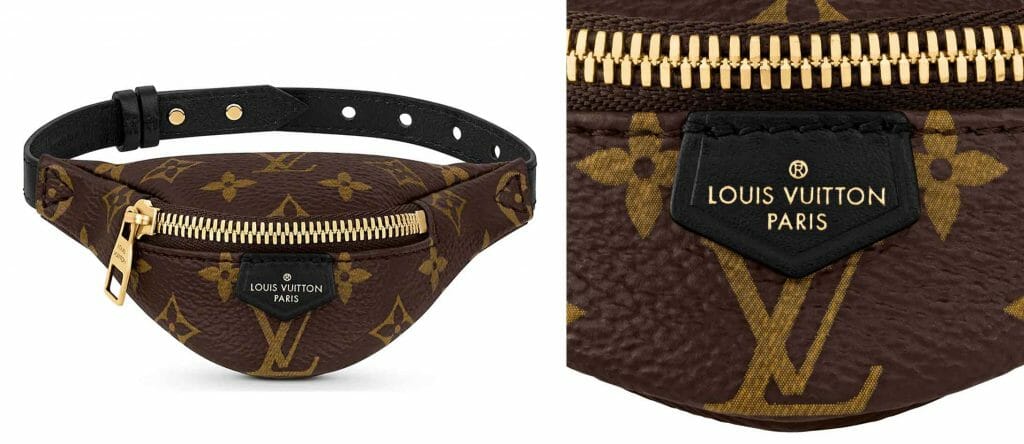 LV Party Bumbag Party Bracelet
Size and measurements of the Louis Vuitton Bumbag Party Bracelet
The bumbag Party Bracelet dimensions are:
Width (including strap) – 26 cm / 10.24 inches
Height – Unknown
Depth – Unknown
What Fits inside the Louis Vuitton Bumbag Party Bracelet?
Whilst the bumbag party bracelet is a slightly different style and size, the party bracelet is similar in terms of what can be fit inside. The bumbag style will more easily fit longer items like a lipstick and mini bottle of perfume, but again, it is not big enough for a credit card or larger items.
How to wear the Louis Vuitton Party Bracelet
The Louis Vuitton party bracelets are exactly as described, they're bracelets. The miniature bags are modeled on wrists, and also higher up on the arm also. Since the leather strap is removable, however, people are also using them as handbag accessories and coin purses.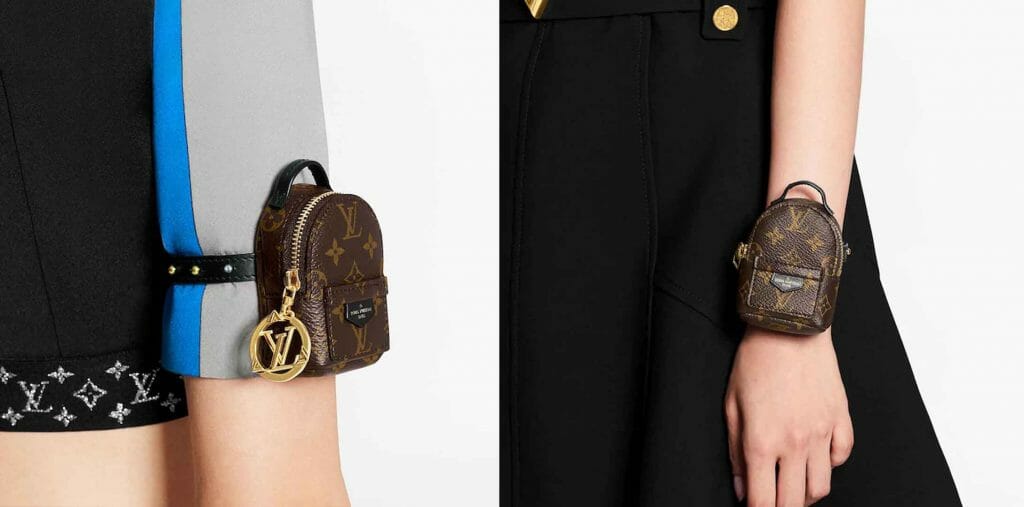 Louis Vuitton Palm Springs Party Bracelet Video Review
Get up close and personal with a Louis Vuitton Palm Springs Monogram party bracelet in our video review. We start by unboxing the nano-sized bracelet and then take a closer look at what fits inside, followed by how to wear the bracelet.
Where to Buy a Louis Vuitton Party Bracelet
If one of the Louis Vuitton party bracelets has stolen your heart, head over to your local Louis Vuitton store to see if they have stock or check the website. However, these bags can be notoriously hard to get hold of, so we also advise checking eBay for new and pre-loved LV party bracelets. Remember, always purchase from a reputable seller with a lot of positive feedback.
Is the LV Party Bracelet Bag Worth it?
As with anything Louis Vuitton related, the aim of the game isn't to accomplish value for money but to own special, luxurious pieces that make your heart dance every time you see them. The party bracelet range is no different – they're a whole lot of cute with a Louis Vuitton sized price tag and we wouldn't expect anything less.
If you're looking for a practical piece for regular wear, the party bracelet isn't that piece unless you have a requirement to only carry a very small item with you regularly and don't want to put it in a larger bag. If you're looking for a handbag accessory, key charm or want the most 'adorable not practical' arm candy we've seen this year, then the party bracelet tickets all the boxes.