Is Supreme Louis Vuitton?
The Supreme x Louis Vuitton menswear collections of 2017 and 2020 were iconic ventures, with a cult-like following and controversial beginnings. So you might be wondering, Is Supreme Louis Vuitton?
The buzz around the duo began back in 2000 when Supreme debuted a collection of LV-inspired shirts, beanies, and skate decks. The unauthorized use of the Louis Vuitton logo led to a cease and desist being issued to Supreme by the French fashion house. Subsequently, a recall was issued to the customers who purchased this collection which made it even more coveted and desirable.

Years later in 2017, Louis Vuitton decided to collaborate with Supreme on a legitimate menswear line, capitalizing on the hype and exclusivity created by the collab. The collection was a success and made huge waves in the fashion industry. The second collection released in 2020 didn't fail to cause the second round of hysteria amongst fans of the two brands – knowing that these items would be rare and would skyrocket in value on the pre-loved market, the collaborations were a huge success.
Is Supreme owned by Louis Vuitton?
Supreme is not owned by Louis Vuitton, or rather, LVMH – which is the luxury parent company of LV and other high-end fashion brands. Supreme was founded by James Jebbia in the 90s and was eventually sold to the VF corporation in 2020 – a company that owns several other mid-level brands like Vans and The Northface.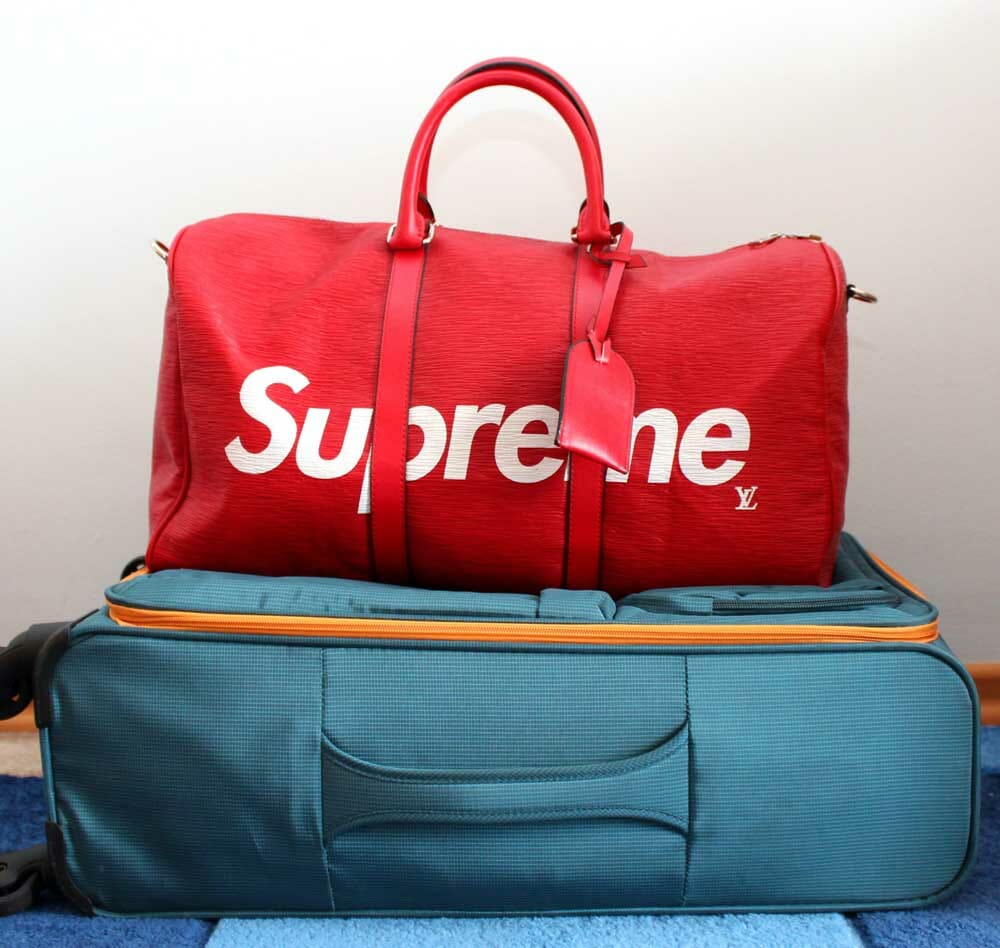 Is Supreme part of Louis Vuitton?
Supreme is not a part of Louis Vuitton, they are separate companies that have collaborated to produce limited-edition collections that have been incredibly popular.
Is Supreme Louis Vuitton real?
The 2017 and 2020 Louis Vuitton x Supreme menswear collections are real and authorized collaborations between both companies.
The 2000 Supreme collection was "inspired" by LV and not an authorized collaboration.
The collaboration between the two brands was a natural pairing because LVs menswear designer Kim Jones used to work for Supreme in its early days.
Is Supreme X Louis Vuitton Authentic?
Yes, Supreme and Louis Vuitton did collaborate meaning some pieces are authentic. Like any highly sort-after luxury pieces, which this collection definitely is, there are many replicas and fakes around. Especially with this particular collaboration, it's important to always get your designer items authenticated. Here's a list of my favorite authentication service providers.
When purchasing Louis Vuitton X Supreme on eBay and Vestaire Collective, your item will undergo inspection by a professional to confirm its authenticity, before it is sent to you. This is an optional extra on Vestaire Collective we highly recommend. Always purchase from a trusted seller, if it's too good to be true, it probably is!
Is Supreme Gucci or Louis Vuitton?
Supreme is neither Gucci nor Louis Vuitton and is instead its own brand. There haven't been any Gucci x Supreme collaborations as of yet, and Supreme is a separate brand apart from these fashion houses. Supreme is not owned by Gucci.
Supreme has its own cult following because they release limited quantities of merchandise, so pairing with luxury brands on limited-edition collections is fitting for both parties due to the exclusive feel of the brands.
Whilst Supreme is considered a luxury brand in its own right with an average sweater costing around $200, a Gucci sweater is considerably more expensive at around $750+ a sweater. Gucci is positioned similar to Louis Vuitton as a very high-end, luxury brand, whereas Supreme is a more high-end high street brand in comparison.
Will Louis Vuitton and Supreme Collaborate Again?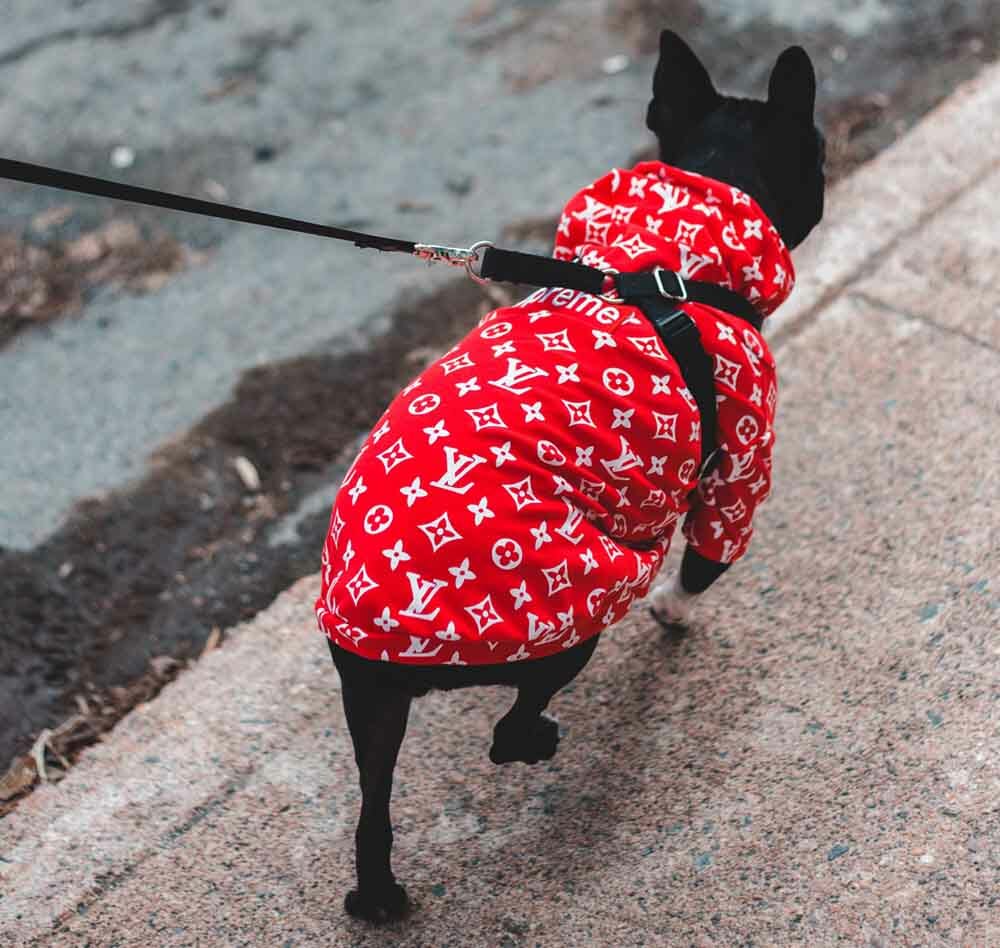 As recent as March 2022, it's been rumored that a new Louis Vuitton x Supreme collection could be in the works to be released this year in 2022 / 2023. The industry is buzzing about whether this is viable and there's speculation about the contribution that the late Virgil Abloh would have had to the alleged collection. If this collection does come to pass this year, there's no doubt that there will once again be widespread hysteria amongst fans of the brands.
Where to buy Supreme by Louis Vuitton
The best place to buy a Supreme and Louis Vuitton collaboration piece is on eBay here. Since these collections were limited edition, they are no longer available to purchase from Louis Vuitton or Supreme, plus, they were so popular that pieces sold out within hours.
Another great place to buy a Supreme x LV collector's piece would be on Vestaire Collective, both pre-loved websites are likely to have exclusive pieces popping up regularly. Expect to pay premium prices for these pieces, as they are limited edition and incredibly rare.